Vatican & Russian Orthodox Church should team up to preserve Christian values – envoy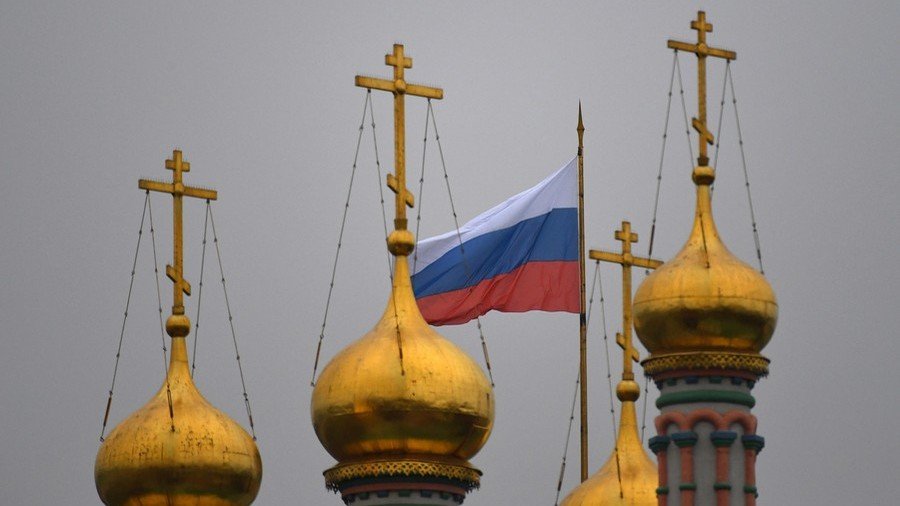 Russia's ambassador to the Vatican has praised the current relations between the Roman Catholic and Russian Orthodox Churches, adding that more cooperation is needed to preserve the foundations of Christian civilization.
"The situation that has formed in the world by this moment gives us a large field for cooperation, as it threatens the moral and ethical foundations of Christian civilization, which are the same for believers and non-believers," Ambassador Aleksandr Avdeyev said in an interview with RIA Novosti.
"Both churches see this as a serious threat. When the very institution of family and marriage is being destroyed, people start violating the laws of Christian civilization and this cannot leave Catholics and Orthodox Christians without concerns," he added.
The diplomat also said that the current cooperation between the Russian Orthodox and Roman Catholic Churches was deep and beneficial. "This dialogue was greatly improved by the Pope's statements concerning two issues that had always divided Russian Orthodox Christians and Roman Catholics. First of all, the Pope has stated that proselytism is a sin. It was probably the first such statement in the whole history of the Holy See. Also, he has said that the dialogue and cooperation between Catholics and Orthodox Christians must be based on equality and the principle that everyone must remain who they are."
Avdeyev noted that the Vatican was interested in the Russian Orthodox Church's experience in working with the Muslim population in Russia. "Five centuries of such interactions demonstrate that we see the most stable situation in places where Orthodox Christians and Muslims live together. This is the type of experience that the Roman Catholics are lacking," he said.
The Russian Church is keen to learn more about the Vatican's educational programs and projects aimed at preserving traditional family values, the diplomat added.
When reporters asked the ambassador about the possibility of an official visit by the Pope to Russia, he replied with a quote from the chair of the Russian Holy Synod's Department for External Relations, Metropolitan Hilarion: "every day of our lives brings us closer to this event."
In mid-February last year, the head of the Russian Orthodox Church, Patriarch Kirill, and Pope Francis held a first-ever meeting in Havana, Cuba. At the summit the two church leaders signed a declaration calling for protection of Christians in the Middle East and North Africa and for help for refugees from these regions. They also discussed their concerns over a perceived family crisis in modern society and expressed regret that other forms of cohabitation are being placed on the same level as the traditional union between a man and a woman.
You can share this story on social media: