Changing of Communist guard? 'Lenin' farm director proposed as 2018 presidential candidate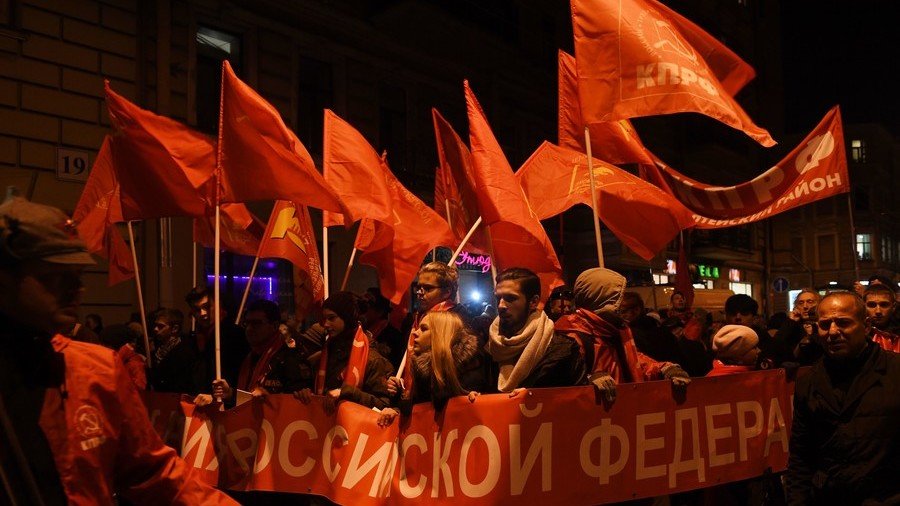 The leader of the Russian Communists has proposed the head of a major agricultural enterprise, Pavel Grudinin, as the party's candidate for the 2018 presidential poll, a senior party member has told reporters.
"This is the first stage of discussion, [Communist Party leader] Gennady Zyuganov has done this," Valery Rashkin, a lower house MP and Communist Party presidium member, told the Echo of Moscow radio station on Thursday. "We have discussed this candidacy at the presidium, yes. Tomorrow we will have more discussions and Pavel Grudinin will participate in it, then we will have a conference of secretaries, a plenary meeting of the Central Committee and after that our Saturday convention would start,"
Rashkin added that he personally had a "normal" attitude to Grudinin, since the latter was first proposed as a possible presidential hopeful over a year ago, calling him "one of the main candidates to be discussed at the party convention."
At the same time, the lawmaker emphasized that Zyuganov would "definitely take part in the elections" because he remains the Communist Party's chairman. "In which capacity this participation will be is another question," he said.
Zyuganov himself has confirmed that the party leaders were actively discussing the possible nomination of Grudinin as a candidate, but also asked reporters to stop inventing theories before a final decision is made by a secret vote at the elections convention.
Grudinin, 59, is the longtime director of a large and successful agricultural enterprise in suburban Moscow. The company's name, Lenin Sovkhoz, mimics the Soviet-era word used to describe state-run farms, but in reality is a closed partnership. The Lenin Sovkhoz has been described by the press as a model enterprise with almost Communist internal rules – the company provides its workers with free housing, healthcare, school dinners and subsidies many of regular payments, such as communal fees. The wages are also reportedly higher that in neighboring farms.
Grudinin is not a member of the Russian Communist Party, but describes himself as its supporter. Russian law allows political parties to put forward candidates that are not members.
On December, 1 Grudinin won the "people's vote" organized by the Leftist Front coalition to choose a joint candidate for the 2018 presidential poll, securing over 58 percent of votes.
Communist Party chairman Gennady Zyuganov has been sending mixed messages concerning his possible participation in next year's polls. When last year other leftists asked him to personally run for the presidency and to take responsibility for the results of the race, he rejected the proposal, asking his colleagues "not to predetermine" who the party would select.
At the same time, in November this year Zyuganov announced that all the regional branches of the Communist Party supported his 2018 bid for the presidency, again adding that the final decision had to be confirmed at the election convention.
On Friday afternoon, the presidium of the Communist Party's Central Committee recommended to propose Grudinin as a candidate for the presidential elections. RBC news site quoted an unnamed source in the party as saying that the probability that the Saturday convention would heed the presidium's recommendation was "high."
You can share this story on social media: