New Russian bill introduces fines for media violations of foreign agent law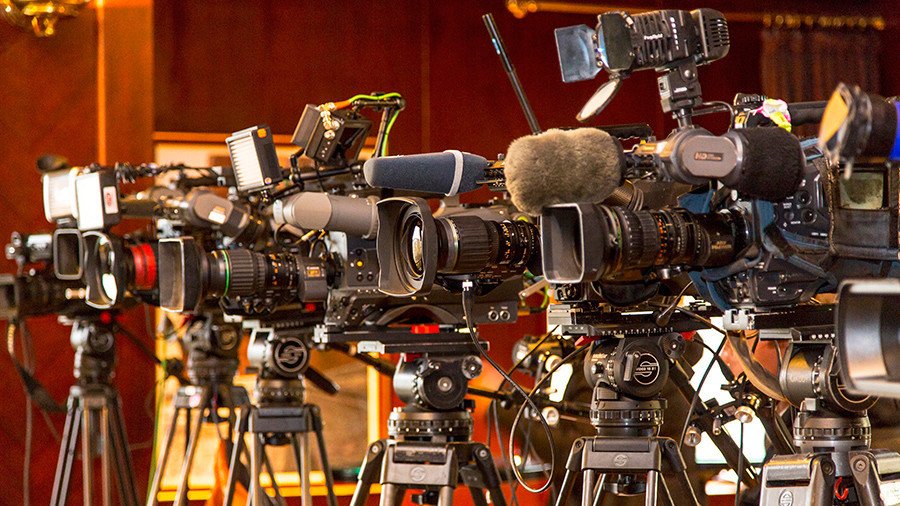 A senior Russian MP has drafted a bill introducing large fines and administrative detention for violating a new law requiring foreign media to register as foreign agents and mark their product accordingly.
The draft law, prepared by the head of the Lower House Legislative Committee, MP Pavel Krasheninnikov (United Russia), states that initial violations of the law on foreign agents in mass media must be punished by fines of up to 10,000 rubles for ordinary citizens, up to 50,000 rubles for people in official positions, and up to 500,000 for legal entities. (roughly $170, $860, and $8,600 at the current exchange rate).
Repeated violations of the law would result in the fines increasing to 50,000, 100,000, and one million rubles respectively. If the offence is repeated within a one-year period, it would cost a citizen up to 100,000 rubles in fines or up to 15 days of administrative detention; officials would have to pay up to 200,000 rubles in fines, and companies would be fined up to five million rubles.
MP Krasheninnikov told RT on Wednesday that he expected the Lower House to pass the bill in the first reading in early 2018. He also said that the amount of the fines mentioned in the bill could be changed after lawmakers analyze similar laws in other nations.
The original bill requiring media outlets operating in Russia but funded from abroad to register as 'foreign agents' was signed into law by Russian President Vladimir Putin on November 25. The law applies to any foreign organizations that operate with or without registering as a company if they are engaged in spreading printed, audio, audio-visual, or any other content prepared for an unlimited group of people. The condition for being recognized as "foreign mass media executing the functions of a foreign agent" is described as "receiving monetary funds or other property from foreign states, government agencies, foreign-based and international organizations, foreign citizens and persons without citizenship or any other persons acting on behalf of foreign citizens and organizations."
The bill does not mention any particular companies or countries, but in mid-November, the Russian Justice Ministry officially notified nine US-funded media outlets, including Voice of America and Radio Free Europe/Radio Liberty, of the possible need to comply with the new legislation.
The bill ordering foreign media to register as foreign agents was prepared and drafted as a reply to a US Department of Justice order to RT America to register as a foreign agent before November 13. US authorities threatened to freeze RT America's assets and arrest its head if it did not comply. On November 10, RT America (officially registered as T & R Productions LLC) filed as a foreign agent with the department of justice.
You can share this story on social media: