Moscow court rejects Navalny lawsuit against Putin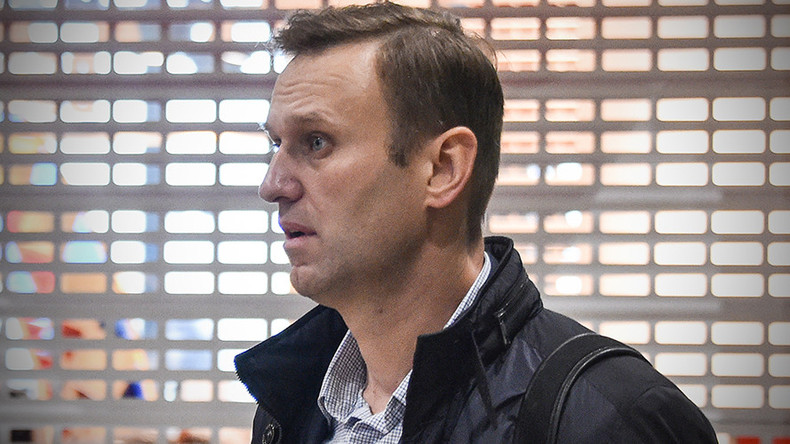 The Tverskoy District Court in Moscow has rejected a lawsuit in which opposition activist Alexey Navalny sought to prove that President Vladimir Putin had encouraged regional authorities to ban public rallies arbitrarily.
The press secretary of the court, Anastasiya Dzyurko, told RBC on Wednesday that the refusal was based on the section of the Russian civil code that does not allow courts to accept lawsuits without sufficient explanations on how in particular the claimant's rights, freedoms or lawful interests are infringed. The lawyer of Navalny's NGO Foundation for Fighting Corruption, Ivan Zhdanov, confirmed that the lawsuit had been rejected and said that he planned to appeal the decision.
Tverskoy District Court registered Navalny's lawsuit against Putin as an incoming document on November 3. In the document the activist claimed that hundreds of requests for public rallies filed in recent months across Russia were refused without sufficient reasons and went on to allege that these actions were coordinated from the Kremlin.
Navalny promised to present "exhaustive evidence that city and town administrations across the country are acting in an organized and synchronized way, and apparently on directions from Moscow." He demanded that Putin's alleged activities aimed at restricting public rallies across the country be recognized as unlawful and that the president be ordered to pay court fees in the case.
The Russian Interior Ministry replied with a press release in which it emphasized that over the past months a number of Russian cities have licensed public rallies of Navalny supporters, but the events were canceled due to the absence of Navalny himself. It also noted that the organizers of the events never informed the authorities about the cancelation of the agreed rallies.
The Russian Constitution grants the president total legal immunity, and Russian courts have previously rejected similar lawsuits. Such rejections are accompanied by statements that legal immunity makes it impossible to start any court case against the incumbent president, including a criminal one.