Jailed Russian pilot accuses US prison authorities of discrimination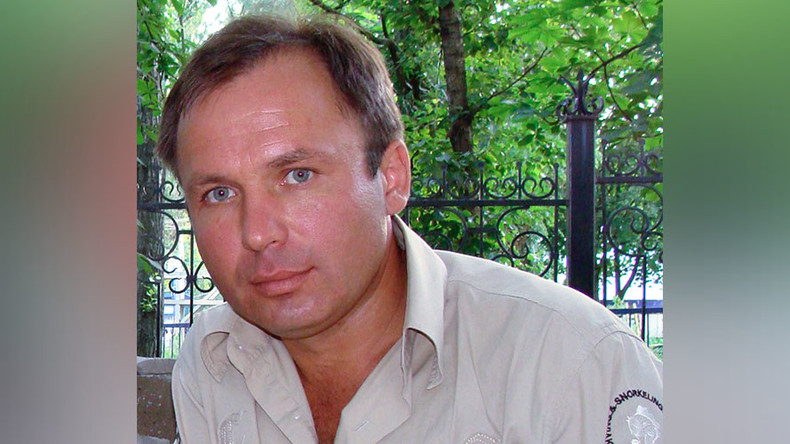 Russian pilot Konstantin Yaroshenko, convicted in the US in violation of standard international legal procedures, has said that prison authorities are discriminating against him by denying visits and infringing his right to practice the Russian Orthodox faith.
"No one is visiting me apart from Russian diplomats, while Americans have several visits per week. Apart from this, the inmates of different faiths enjoy such privileges that a Russian Orthodox man cannot even dream of," Yaroshenko said in comments with popular Russian daily Izvestia.
He added that while inmates of various religions were allowed to eat special food and celebrate their religious holidays, he was not allowed even an icon and a pectoral cross.
"They refuse to let me have them every year, citing various excuses. What is this, if not discrimination based on religion and ethnicity," Yaroshenko said.
A Russian Orthodox priest who planned to visit the jailed Russian pilot has confirmed that he faced obstacles while attempting to do so.
"They told me that my request and special forms that I had to fill before visiting an inmate had all been lost. I got no official paper to prove that. Now I will have to try to undergo this whole procedure again," Ljubo Milosevic told Izvestia.
In 2011, Yaroshenko was sentenced to 20 years in a US jail for allegedly participating in a conspiracy to smuggle drugs into the country. However, the charges against the Russian are based on the testimony of US agents who launched a sting operation against him. He was arrested in Liberia and flown to the US without any official extradition procedure, despite protests from Russia and violations of the diplomatic code.
The pilot himself has always maintained his innocence, and insisted from the very beginning that his case was not about drug trafficking. He says his poor command of English prevented him from understanding the nature of suggestions made to him by undercover DEA agents.
Yaroshenko's defense team has repeatedly stated that the whole plan was organized by US special services in an attempt to extract evidence against Russian citizen Viktor Bout, the owner of a transport company who was also extradited in dubious circumstances to the US and sentenced after a DEA sting operation.
In July this year, Yaroshenko addressed US President Donald Trump with a plea to send him back to Russia, saying the 20-year sentenced passed against him in 2011 was unlawful and unjust. Simultaneously, Yaroshenko's family also addressed Trump with a request to pardon the pilot.
"This address to President Trump is my last chance to come back to Russia while retaining my sanity. I hope that the US president shows humanity and mercy and transfers me to the Russian authorities," the pilot wrote in his letter.