Fear of terror attacks declining in Russia – poll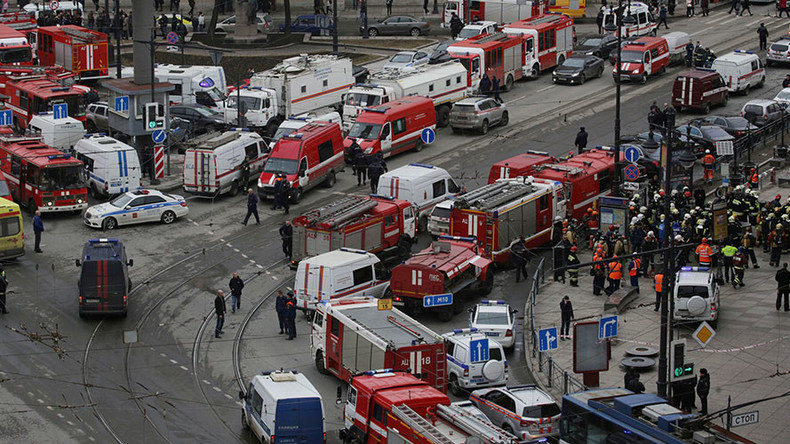 The proportion of Russians who live in constant fear of terrorist attacks has almost halved since the last major incident that took place in the city of St. Petersburg in April, a recent study shows.
In a poll conducted by the independent sociological center Levada in mid-September, 16 percent of respondents said that they were very afraid of dying in a terror attack. In April this year, when a bomb blast in the St. Petersburg metro killed 16 and wounded 45 more, the figure was 30 percent. Back in 1999, when a series of bomb blasts hit cities across Russia, destroying apartment blocks and killing hundreds, the level of fear was at 42 percent – the highest in modern history.
When Levada pollsters asked the public if they thought that new terrorist attacks could hit the nation in the nearest future, 72 percent gave a positive answer (compared with 79 percent in April).
When asked whether they had heard about the security operation that prevented a string of terror attacks in Russia in April, 22 percent of respondents answered in the negative and 31 percent said they partially or totally distrusted such reports.
The perpetrator of the April attack in St. Petersburg has been identified as a 22-year-old, Kyrgyz-born Russian citizen Akbarzhon Dzhalilov. He was granted Russian citizenship in 2011 after moving to St. Petersburg from Osh, according to RIA Novosti citing the Kyrgyz foreign ministry.
The lower chamber of the Russian parliament will consider a draft bill effectively proposing that those convicted of terrorism-related charges be stripped of their Russian citizenship. President Vladimir Putin first hinted at the idea following the St. Petersburg Metro attack.
The St. Petersburg subway bombing was one of the deadliest recent attacks in Russia, and it again drew the public's attention to the issue of combatting extremism. Soon after, the leaders of all four party caucuses in the Lower House drafted a bill proposing amendments that would allow convicted terrorists to be stripped of Russian citizenship if acquired through naturalization.
You can share this story on social media: