Russia cannot allow military conflict with N. Korea near its borders – snr. senator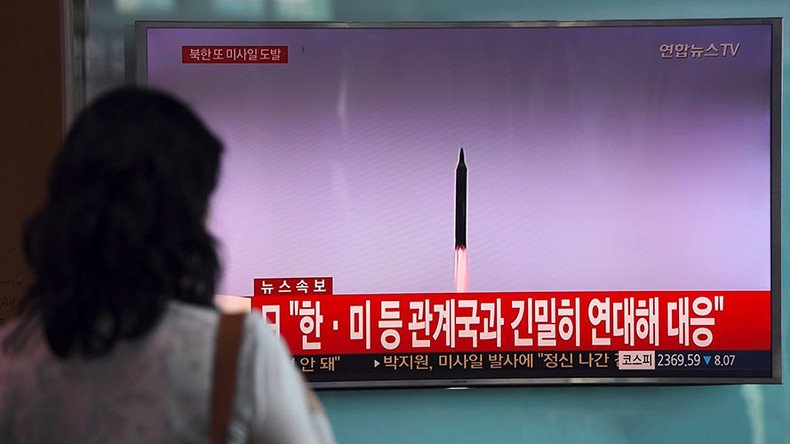 Moscow can't allow the US or other countries to provoke North Korea into a military conflict as that could mean the use of weapons of mass destruction near Russian borders, the head of the upper house Committee for International Relations says.
"The United States is in a more convenient position because its territory is on a significant distance [from North Korea] and they can afford, excuse me for using this expression, the luxury of experiments. And we, as a country that has a common border with North Korea, are not into jokes.
"We cannot allow the United States or any other nation to hold this sort of experiments with North Korea," Senator Konstantin Kosachev said in comments with Izvestia daily.
He also noted that North Korean leadership will do anything to protect itself from external threats and because of that, work on the nuclear program would not stop while the United States and its allies allow the scenario of foreign intervention and forceful displacement on Pyongyang regime.
"The development of this scenario could lead to very dire consequences as the North Korean authorities would realize all possibilities they have in their possession," Kosachev warned.
The comment came soon after US Secretary of State Rex Tillerson said in a televised interview that Washington allowed for a military operation against North Korea if the "peaceful pressure campaign" on Pyongyang yields no results.
Last week North Korea launched another ballistic missile over Japan and earlier this month it conducted a nuclear test, in defiance of new economic sanctions imposed by the UN Security Council.
Russian President Vladimir Putin said in early September that he did not expect Pyongyang to stop its missile and nuclear programs under pressure of sanctions and military threats, because the examples of Iraq and Libya have convinced it that nuclear deterrence is the only credible way to ensure its security.
"Ramping up military hysteria in such conditions is senseless; it's a dead end," Putin said. "It could lead to a global, planetary catastrophe and a huge loss of human life. There is no other way to resolve the North Korean nuclear issue, save that of peaceful dialogue."
You can share this story on social media: