'Neglect of human rights': Crimean official blasts EU's refusal to recognize poll as 'lawful'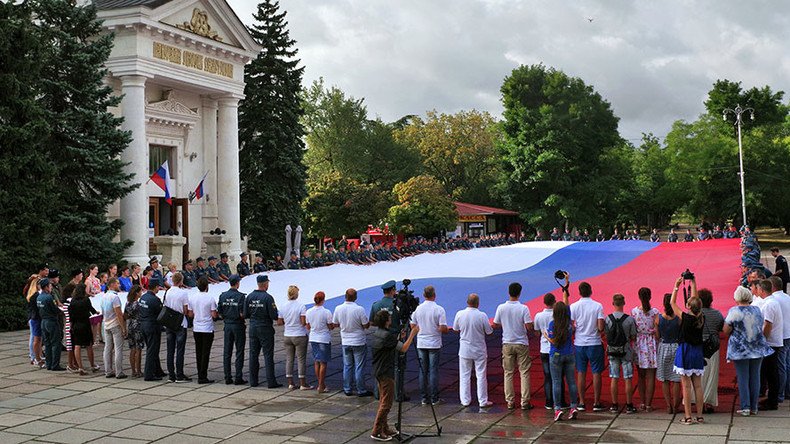 The deputy head of the Crimean government has told reporters that European Union's decision not to recognize the latest polls in the republic was tantamount to neglect of basic human rights, such as the right to free elections.
"By doing this the European Union yet another time demonstrates its disregard towards basic human rights, in this particular case – the right to free elections," Georgy Muradov said in comments to RIA Novosti.
He added that in his view the EU was ignoring the right of Crimean residents to hold the referendum on self-determination, but recognized this right when it touched its "own" nations.
"When Germany reunited without any referendum, the European countries had no questions about the legitimacy of that event," Muradov noted.
The comment came soon after the European Union released a statement reading that the body refused to recognize the regional elections held in Crimea and Sevastopol on September 10.
"Anybody elected in the Crimean Peninsula claiming to 'represent' Crimea and Sevastopol will not be recognized as representatives of those territories, which are Ukrainian," the document read. "The European Union remains unwavering in its support for the territorial integrity and sovereignty of Ukraine."
Muradov also stated in his comment that the EU's position on the subject was hardly surprising.
"Until the logic of their understanding of human rights is changed, until they move from position of completely ignoring them, this approach of the European Union would remain. This is just another proof that the leading politicians in this group of nations need to radically change their way of thinking."
The Crimean Republic reunited with the Russian Federation in mid-2014, after over 96 percent of its residents, the majority of whom are ethnic Russians, approved the move in a referendum.
The decision was prompted by the ouster of the democratically-elected president of Ukraine in a violent coup in Kiev, and the installation of a nationalist-backed government that almost immediately declared war on the pro-Russia regions in the country's southeast, which refused to recognize the newly-imposed regime.
Crimea's accession into the Russian Federation prompted an exchange of sanctions between Russia and the EU, US and some of their allies. Russian officials, however, have many times stated that they would never change their policies because of sanctions and urged their Western partners to begin proper dialogue, as equals.
On September 10, the all-Russia unified National Election Day, the Crimean city of Sevastopol held gubernatorial elections and the Republic of Crimea as a whole held by-elections for its regional legislature.
You can share this story on social media: