Russian officials urge US to act on 'end of tit for tat' statement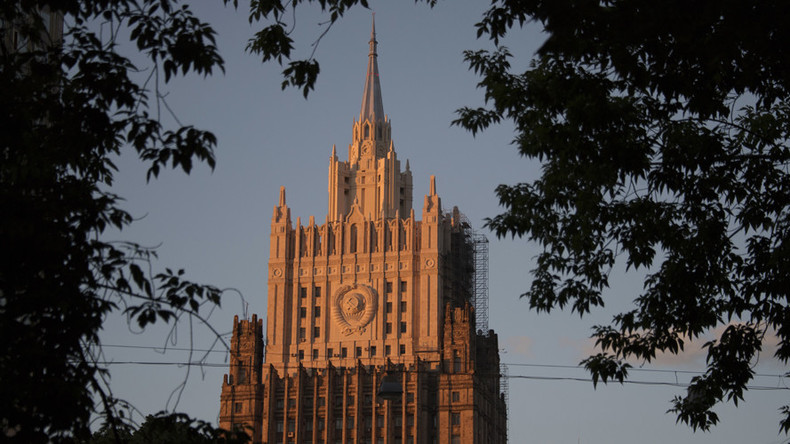 Russian MPs and diplomats have expressed cautious optimism to the US State Department's desire to end the tit-for-tat policy and begin improving relations.
"Any war should end one day. This applies to diplomatic wars as well. The statement that appeared from the State Department means that they have an understanding of the fact that sooner or later the war on the diplomatic front must be stopped," deputy head of the Lower House Committee for International Relations, MP Dmitry Novikov, told RT.
"So far, this is just words. Words must be followed by action and we hope that this is what will happen," he added.
Novikov's comments came in reply to US State Department spokesperson Heather Nauert, who told reporters on Thursday that Washington wants to end the diplomatic tit-for-tat with Moscow and work to improve relations between the two countries.
"We would like that relationship to improve. We don't want to continue this kind of diplomatic tit-for-tat. There are far too many areas where we can, we hope we can, cooperate with Russia," Nauert was quoted as saying by TASS.
Deputy head of the Russian Diplomatic Association Andrey Baklanov also urged the US to back Nauert's words with concrete action.
"We are glad to note that the readiness to lead our relations out of the crisis has been voiced. This matches our position. However, practice remains the main criterion for the sincerity of the words. We will see if some more favorable page in our relations will be opened with the arrival of our ambassador," Andrey Baklanov told RT.
Baklanov also noted that in order to facilitate the normalization of relations, various parts of the US system must develop a unified approach to the problem.
"There are various approaches in various corridors of the US state system. It is very difficult to deal with this type of partner. They must somehow consolidate their willingness to mend relations so that we can trust those who represent various branches of power, see that there is something behind their words, that they mean something… First they have to come to agreement among themselves and allow their lawfully elected president to start working," he noted.
The head of the Upper House Commission for Interaction with Mass Media, Senator Aleksey Pushkov, was more sarcastic in his comments.
"After closing six Russian diplomatic missions, the State Department decides that they no longer want any tit for tat replies. Meaning they don't want to lose 150 more diplomats," Pushkov tweeted.
The senator referred to recent events in which the US ordered the Russian Foreign Ministry to close diplomatic offices in San Francisco, New York, and Washington. In immediate reaction to this move, Russian Foreign Minister Sergey Lavrov stated that said Moscow regretted this escalation in tension and emphasized that it was important to find a way to improve relations.
Also, in December last year, the US seized two Russian diplomatic properties – one in Maryland, and one in New York – and expelled 35 Russian diplomats, bringing the remaining embassy staff to 455. Moscow retaliated with an order to bring the US Embassy and Consular staff in Russia down to the same quantity, which meant the expulsion of 755 people by September 1.
You can share this story on social media: