'Loser superpower': Russian senators claim US campaign in Afghanistan ended in failure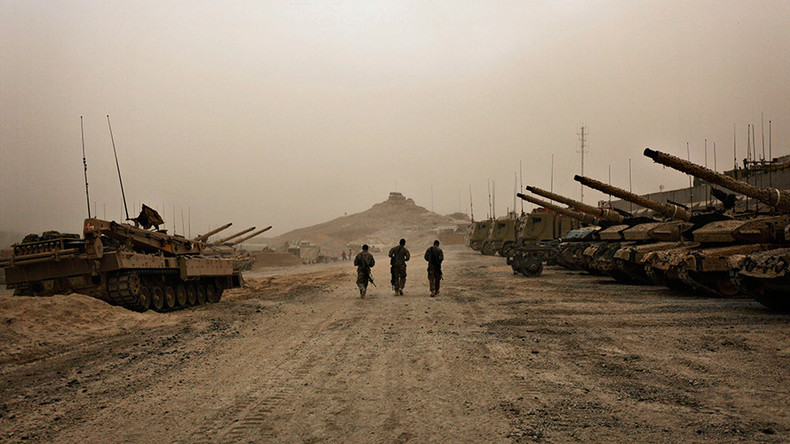 Members of the Russian upper house have stated that the 16-year US military campaign in Afghanistan had ended in failure and reiterated a call for Washington to withdraw troops from that country.
"George Bush Junior started the war, Barack Obama promised to end it but never did it. As a result, President Donald Trump has been left with a disaster on his hands. Loser superpower," Senator Aleksey Pushkov tweeted.
Pushkov released this comment soon after Taliban released an open letter to Trump in which it claimed that the military operation in Afghanistan was in vain despite the huge costs, both in terms of human casualties and material losses. The letter then urged Trump to make a decision that would always see him remembered as an advocate of peace.
US State Department spokesperson Heather Nauert confirmed receipt of the Taliban's open letter and said that Washington was considering various options as far as possible troop removal from Afghanistan is concerned.
Earlier this week, the Russian president's special envoy to Afghanistan, Zamir Kabulov, said in a press interview that the US campaign in Afghanistan had failed and Washington needs to withdraw troops. He added that Moscow strongly opposes the plan to replace the regular US military forces in Afghanistan with military contractors.
On Thursday, the deputy head of the Russian upper house Committee for International Affairs, Andrey Klimov, told reporters that Kabulov's statement was a sign that Moscow intended to use political and diplomatic leverage to prevent further spreading of US military presence.
"A US-led military intervention has been taking place for 16 years, right near the CIS borders. And considering the fact that the borders within the CIS are transparent this means that this is happening right near our borders," Klimov said in comments with Vzglyad internet daily. The CIS is the Commonwealth of Independent States – a Russia-led political and economic bloc of former Soviet republics.
"In recent years this has borne no resemblance to an anti-terrorist operation and looks more like a colonial policy, an attempt to keep the US military contingent there at any cost," he added.
The senator also noted that previously Russia has approved of the military operation conducted by the US and its NATO allies in Afghanistan, and even provided assistance to this operation, but this position has been reconsidered because of the deterioration of Russia-US relations and also because the operation in Afghanistan has failed to yield any positive results.
"Quite some time ago is became clear that the anti-terrorist operation conducted by the US and NATO in Afghanistan is ineffective, but in the course of this operation the flow of illegal drugs into Russia has increased many-fold, according to some estimations even 100-fold," he said.
"All this calls for a reaction and the first statements made on the subject reveal that Russia intends to use political and diplomatic means to prevent this gray spreading of the US military presence in Afghanistan," the senator concluded.
You can share this story on social media: