Liberal Democrats urge transition to bipartisan political system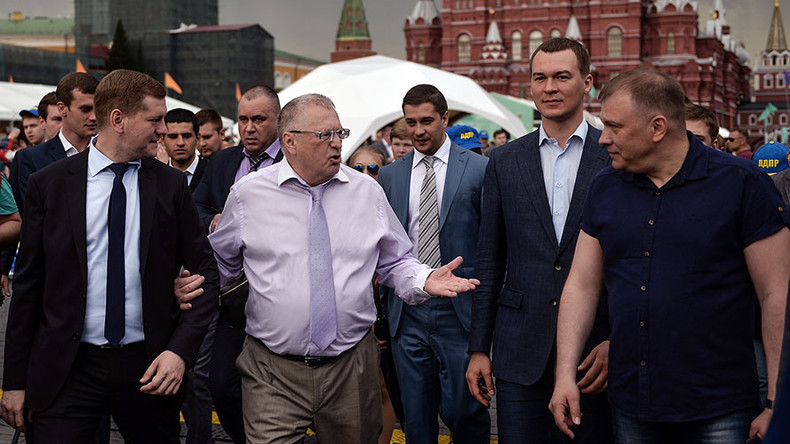 Russian opposition party LDPR is proposing a rapid change to a two-party system consisting of a 'conservative party' created out of current parliamentary majority party United Russia, and a united 'social democratic' opposition.
In a statement published on its website, the Liberal Democratic Party of Russia (LDPR) explained that their proposal addresses the need to adjust to a rapidly changing world, and claimed that the United States has already begun the transition from a presidential to parliamentary democracy.
Read more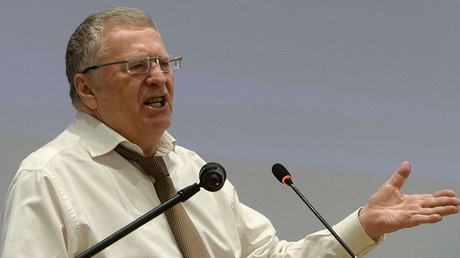 The LDPR say the benefits of having a bipartisan political system include the equal presence of various forces in parliament, the ability to form coalition governments, and the stable transfer of power.
"Only two powerful parties can save the country from stagnation and allow a constant, stable situation," the statement reads.
To achieve this, the LDPR proposes that United Russia rename itself the 'Conservative Party,' and all opposition parties, including those without parliamentary representation, unite into a single 'Social Democratic Party of Russia.'
In the latest parliamentary election, the LDPR won 39 seats, putting it third after United Russia with 342 seats, and the Communist Party with 42 seats.
Lower House MP Aleksandr Sidyakin (United Russia) told Kommersant daily that he did not think it appropriate to call the party created out of United Russia "conservative."
"Some time ago, our party based itself on three platforms – two conservative and one liberal. We have long refused to use purely conservative ideology and have not described ourselves as a conservative party," he said. Sidyakin noted that many of the bills passed by parliament in recent years were rightist-democratic in essence, including bills aimed at greater freedom of business and development of multi-party competition.
Read more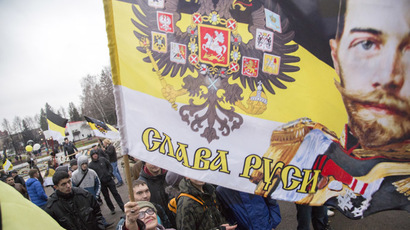 This is not the first time the LDPR has proposed a union of opposition parties. Earlier this month, LDPR leader Vladimir Zhirinovsky again addressed the issue in a speech at the Terra Scientia youth forum, suggesting that the Communist Party and the center-left party Fair Russia join the LDPR to form a single social democratic party. In the same speech, Zhirinovsky, who is one of the oldest active Russia political figures, said that the leaders of the three parties, including himself, could retire after the unification and vacate their places for the younger generation.
Earlier this year, Zhirinovsky also proposed reducing the number of seats in the Lower House. "I think 300 will be enough, because a lot of them don't even have time to speak. They just sit there in silence for five years," he said. Currently, the lower house of parliament consists of 450 seats.
Zhirinovsky also announced his plans to run for president in 2018, in what would be his sixth presidential bid – the fifth for president of the Russian Federation, plus one attempt in 1991 when Russia was a Soviet republic.