Putin signs bill introducing tougher surveillance of convicted terrorists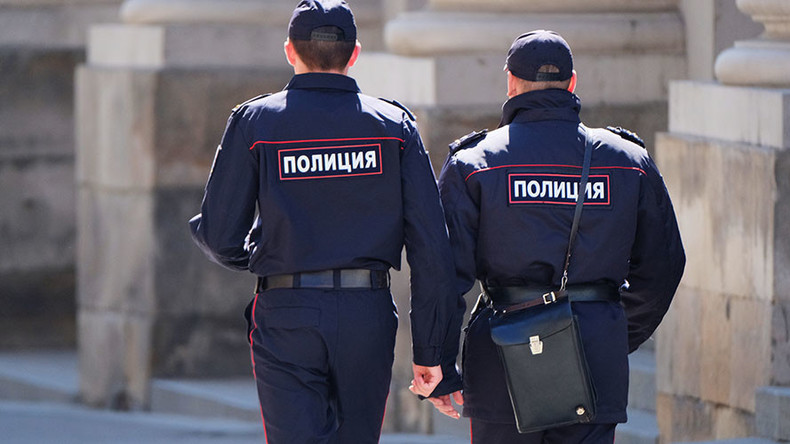 Russian President Vladimir Putin has signed into law additional controls for people who have served sentences for especially serious crimes, including terrorism.
The bill, which aims to curb repeat offenses, was passed by both houses of the Russian parliament earlier this month.
The new law introduces administrative surveillance for people who have committed especially grave crimes and have already served their sentences. The controls include up to four personal visits a month to police stations near the person's official place of residence. The list of crimes mentioned in the law includes terrorism, repeated serious crimes, murders, sex crimes against minors as well as hate crimes targeting certain ethnic or religious groups.
In addition, the bill mandates that people who have been convicted of sex crimes against minors but have been released on probation must not move outside the area of residence ordered by a court before the end of their probation periods.
Earlier this year, the leaders of all four Russian parliamentary parties prepared a motion allowing for those convicted on terrorism-related charges to be stripped of their of Russian citizenship. The motion, however, applies only to naturalized citizens. Its sponsors claimed that their main objective was to protect citizens against terrorism by deterring individuals who have obtained citizenship.
About a year ago, President Putin signed into law another package of anti-terrorism amendments, including a separate criminal article that orders up to 10 years in prison for anyone engaging in international terrorism, and up to 15 years behind bars for anyone found guilty of financing terrorist groups. Attracting new recruits to a terrorist organization was also criminalized, and will be punished with prison terms of between five and 10 years.
The new bill also lowers the age threshold for terrorist crimes, such as terrorist attacks and hostage taking, to 14 years from the current 16. Presently the age of minors in Russia is 16, with exceptions for crimes such as murder, rape, kidnapping and several others, where the criminal age of responsibility is 14.
Another provision stipulates fines of between 300,000 and 1 million rubles ($4,600 - $15,400) or prison terms ranging from five to seven years for public calls to terrorism or justifying terrorist crimes, including via the internet.
You can share this story on social media: