Terrorism-related crimes down 90% in past 5 years – Russian security committee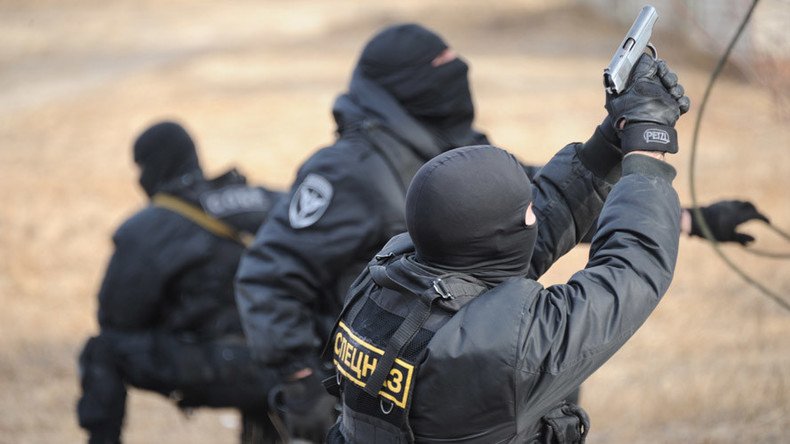 The number of terrorism-related crimes in Russia has fallen by 90 percent over the past five years, but the number of terrorist members of various extremist groups remains unchanged, the head of the National Anti-terrorism Committee has said.
"Over the past five years, the number of crimes related with terrorism has fallen 10 times. The effectiveness of preventive measures exercised by law enforcement agencies has increased," Aleksey Kovalev said at the Modern Security Systems – Antiterror conference, currently underway in Krasnoyarsk, Siberia.
The official elaborated that the number of terrorism-related crimes committed in 2011 was 365, but fell sharply to 34 in 2016. He also said that in 2015 security agencies prevented 35 crimes connected with terrorism, while in 2016 the number of thwarted attacks was 45.
At the same time, Kovalev told participants at the conference that according to official data, the number of members of terrorist groups remains at the same level.
He said that 1,140 Russian citizens traveled to Syria and other countries in 2016 and 2017 with the purpose of participating in terrorist organizations. One hundred and fifty would-be terrorists were stopped before they crossed the Russian border and 90 of those faced criminal charges.
About a week ago, the head of Russia's Security Council, Nikolai Patrushev, said in an interview with Rossiiskaya Gazeta daily that in 2016 Russian special services smashed 46 cells of international terrorist groups that had recruited new members and prepared attacks on Russian territory.
Patrushev also said that the number of Russian citizens fighting in various terrorist groups abroad was estimated at about 4,000. Of these, 151 have already been convicted for terrorism and 29 more were arrested after returning to Russia.
You can share this story on social media: