Strengthening Russian military among Putin's key achievements – poll
Published time: 24 Apr, 2017 15:28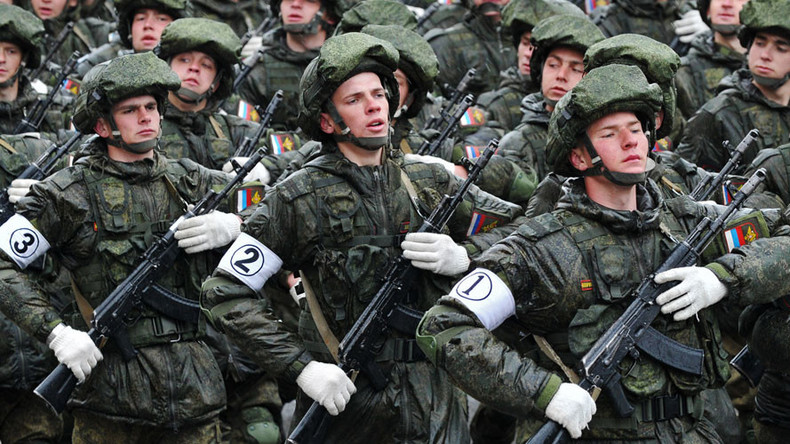 Russians have voted on the president's key achievements in office, with positive feedback seen particularly in the areas of increasing safety and security at home, and a strengthening of Russia's international footing.
President Vladimir Putin's handling of the country scored him 72 percent of votes on 'trustworthiness,' according to the latest Levada Center poll, conducted April 7-10 among 1,600 persons aged 18 and over, and hailing from 48 regions.
The president scored highly on army reform and increasing Russia's battle readiness, with 17 percent reflecting positively on the changes. Fourteen percent believe Putin is doing a good job on strengthening Russia's position on the international arena. Another 8 percent rated the president positively on his efforts to reduce political instability at home, as well as ensuring peace in the Chechen Republic.
Despite Putin's approval ratings being stable at 82 percent, according to the Levada poll, Russia's age-old problems remain. Corruption and bribery continue to be among the key factors undermining Russian trust in the government, with some 32 percent expressing discontent. Similar complaints were leveled at the situation with salaries and pensions and the overall rise in the standard of living.
According to the results, many Russians still believe that oligarchs and rich businessmen control the country – 21 percent feel strongly about ending that.