Almost a third of Russians see possibility of war with US – poll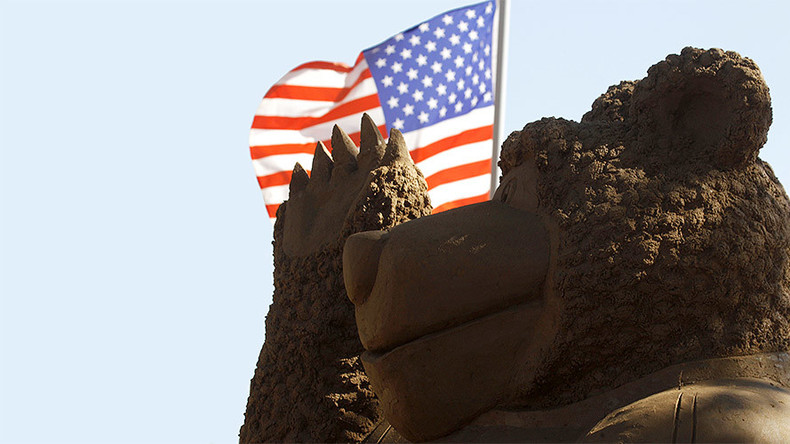 Thirty percent of Russians think that war between Russia and the US is possible, according to a recent survey. Russians have also changed their attitude to Donald Trump following the US strike on Syria.
The survey, conducted by state-run public opinion research center VTSIOM on April 11-12, reveals that, among those who answered 'yes' to the question about the possibility of war, 16 percent consider war between the two world powers to be "highly possible," while another 14 percent believe that a war is already underway.
More than half of the 1,200 participants, however, say that it is absolutely impossible or unlikely to happen, 16 and 47 percent respectively.
Russian attitudes to US President Donald Trump have changed drastically since the US' launch of 59 Tomahawk cruise missiles at a Syrian military airfield on April 7. The number of people who disapprove of Trump rose to 39 percent, compared to seven percent back in March. Another 38 percent said they do not care, while positive opinions on Trump plummeted from 38 to 13 percent.
Respondents showed mixed feelings to Trump, with distrust, apathy, disappointment, and hope at the top of the list.
More than half (55 percent) said they do not see any change in US-Russian relations since Trump has come to office. Only a fifth think that the situation has improved, while 17 percent say that relations have soured.
Although just one month ago, most Russians expressed hope for improved relations between Moscow and Washington in the next 2-3 years, the number of optimistic responses dropped from 58 to 34 percent. Another 15 percent are pessimistic and 38 percent believe that nothing will change.
"The US missile strike on Syria became a 'cold shower' for a significant part of Russians,"said VTSIOM director, Valery Fedorov. "Donald Trump's aggressive behavior raised the distrust and feeling of malevolence towards America," he said, adding that "despite the fact that hopes for a new 'thaw' in bilateral relations have not disappeared completely, our fellow citizens have less optimistic expectations about Trump."
You can share this story on social media: