Putin period is best country's had in 100 years, according to 1 in 3 Russians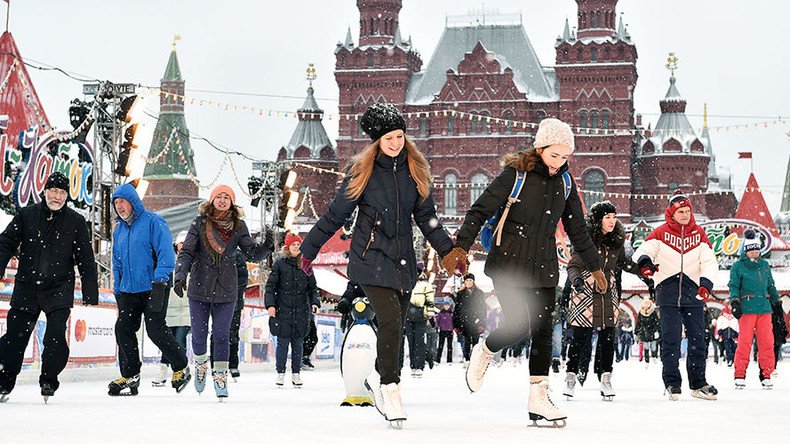 Thirty-two percent of Russians think the period beginning with Vladimir Putin's first presidency is the best their country has enjoyed in a century, according to a poll conducted to mark the centenary of the Bourgeois-Democratic Revolution of 1917.
The study, conducted by the independent Levada research center, also showed that 29 percent of respondents think life was best during the 1970s and '80s – the peak of Soviet development under Communist leader Leonid Brezhnev.
Check out RT's "Russian Telegraph" Twitter
Only 6 percent of respondents said that they saw the period between the February revolution and the Bolshevik Revolution that took place in October 1917 as the best in the history of their country. The same proportion of Russians – 6 percent – see the period of Stalin's dictatorship as the best for life in Russia.
Two percent said they saw Perestroika as the period when Russia reached the greatest prosperity and only 1 percent said the best period in the last century was that of Boris Yeltsin and his pro-market reforms.
Some 24 percent of Russians said that they did not have a simple answer to the question.
The deputy head of Levada, Aleksey Grazhdankin, wrote that the public attitude to Tsarist Russia and the February Revolution was deteriorating. The researcher connected this with the fact that the pre-revolutionary period was excessively idealized in 2008-2012. Current perception of this period is closer to that of late 1997 – the official rhetoric is closer to that used in the late Soviet Period and public sentiments follow it, despite the fact that the proportion of people who lived in Soviet times is naturally declining, Grazhdankin said.
The February Bourgeois-Democratic Revolution of 1917 took place when Emperor Nicholas II ordered the dissolution of the lower house, the Duma, but MPs defied the monarch and continued their assemblies. On March 2, they established a Provisional Government and on March 15, Nicholas II abdicated. The Provisional Government held power until November 7 (October 25 per the Julian calendar), 1917, when the Bolsheviks overthrew it.
A poll conducted by the state-run VTSIOM agency in December 2016 showed that Putin's approval rating at 86.8 percent, the highest recorded in 2016, and second-highest only to the level of December 2014 when it was at 89 percent.
You can share this story on social media: