Crimeans invite Marine Le Pen to visit peninsula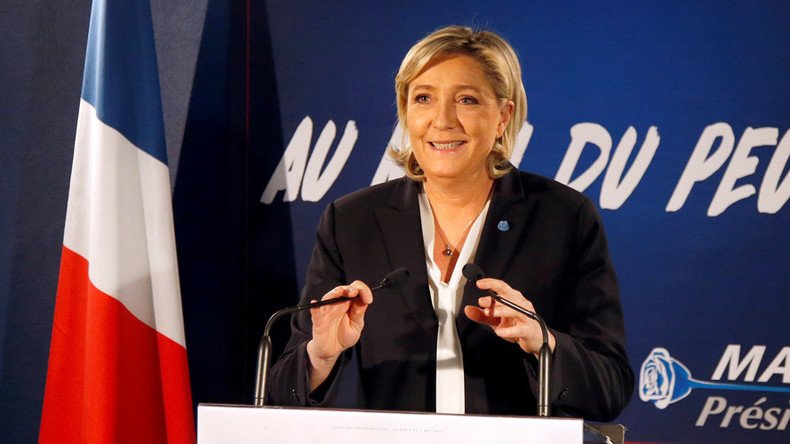 A senior Crimean official has told reporters that residents of the region would welcome a visit by French presidential candidate Marine Le Pen, as well as other politicians who support Crimeans' choice of reunification with Russia.
"People in Crimea will definitely be happy if [Marine Le Pen] makes a visit. In Crimea we are happy to see anyone, especially the politicians who assume an active, positive position concerning our republic," Crimean Deputy Prime Minister Georgy Muradov told RIA Novosti on Wednesday.
The comments came after Le Pen said in an interview with Russian daily Izvestia that if successful in her presidential bid, she would officially recognize Crimea as part of the Russian Federation. She also said she would lift anti-Russian sanctions and take other steps to normalize relations between Russia and France.
Muradov told reporters that in his opinion positions similar to those of Le Pen would soon prevail in international politics.
"Crimea has become a stimulating factor for the reorganization of the international situation. More and more rational and realistic politicians back the solution in which Crimea is recognized as an inseparable part of the Russian Federation," he said.
In mid-2015, lawmakers from France and Italy paid two separate visits to Crimea and met with the authorities and everyday citizens. One of the visitors, French MP Thierry Mariani (The Republicans bloc), told reporters at the end of the trip that he and his colleagues had found people in the region to be free and happy, especially at the fact they did not face the same situation as those living amid the conflict in the southeastern parts of Ukraine.
Mariani added that in his opinion there were no grounds for the EU sanctions against Russia. Italian politicians and businessman also said that they saw the situation in Crimea as normal, and that they believed there was no reason for anti-Russian sanctions that were hurting the Italian economy.
In late 2015, Ukraine authorities said they were opening criminal proceedings against European politicians who had visited Crimea, although there has been no news on this since then.
Crimea became part of the Russian Federation in March of 2014, when over 96 percent of eligible Crimeans voted in favor of the move in a referendum. The decision was prompted by the ouster of the democratically-elected president of Ukraine in a violent coup in Kiev, which was followed by the installation of a nationalist-backed government.
You can share this story on social media: