Russian MPs 'bewildered' by latest US enlargement of Magnitsky Act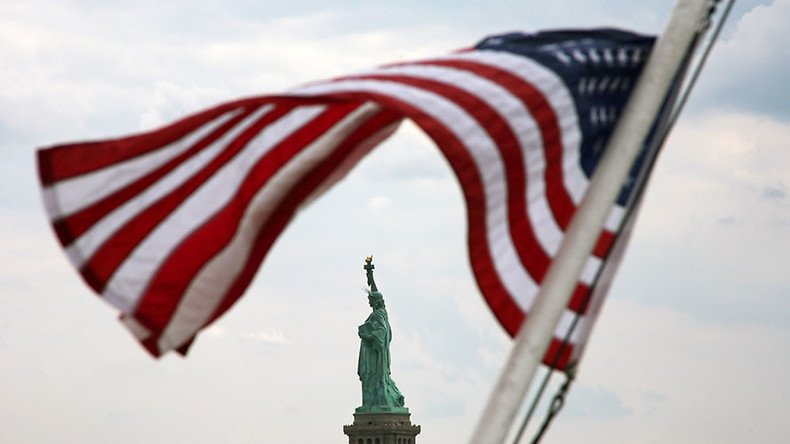 Russian State Duma deputies have blasted the US expansion of the 'Magnitsky' sanctions as a step aimed at complicating the future work of Donald Trump's administration, adding that no recent developments could justify the step.
State Duma Speaker Vyacheslav Volodin called the move "a hysteric fit of the departing Obama administration." He noted that, along with the widely reported allegations of Russian hackers' meddling in the US presidential elections, it could be an attempt to shift the blame for the Democrats' defeat in a bid to explain the loss to unhappy sponsors.
The deputy head of the State Duma Committee for International Relations, MP Dmitry Novikov (Communist Party), said in comments with RIA Novosti that he saw the move as another way to complicate US-Russian relations as well as the work of the new US president and his allies.
"The Obama administration has persistently implemented its policy of straining relations between the United States and Russia. In their last days they seek to make it continuous, put Donald Trump in such conditions and force him into making such decisions that would ensure that this whole line is prolonged throughout the next period," Novikov said.
The comments came after the US Treasury Department decided on January 9 to impose financial sanctions and visa bans on five Russian lawmakers and state officials, including the head of the country's top law enforcement agency, Sergey Bastrykin, investigator Stanislav Gordiyevskiy, lower house MP Andrey Lugovoy, businessman Dmitry Kovtun, and financier Gennadiy Plaksin.
The sanctions were part of the so called Magnitsky Act – the list of personal sanctions imposed by the US on several-dozen Russian citizens allegedly involved in the death of Sergey Magnitsky in 2009. Magnitsky was an employee of an international financial company who died in custody in Moscow while under investigation over a large-scale tax fraud. The initial act came into force in 2012.
One of the people included in the sanctions list, MP Andrey Lugovoy (LDPR), told RIA Novosti that he was simply "bewildered" by this development. "Considering how many years have passed since the making of the so-called Magnitsky List, what could I do in the past year, or two, or three, or four?" he noted.
Lugovoy also emphasized that throughout this time he had remained a federal lawmaker, and therefore his activities had been limited by the Russian law which forbids active MPs from conducting any personal work or business (with minor exceptions such as lectures and writing).
Another member of the latest list, Dmitry Kovtun, told TASS that he had no property in the United States or in any other foreign country, adding that he had never felt any urge to visit America. "I live in Russia and I have no plans to leave," he said.
The original 2012 Magnitsky Act immediately led to a substantial cooling in Russia-US relations. Russian officials have repeatedly blasted the move as unjust and the charges it contained as unproved. They also said that the move was merely an attempt to influence justice in a sovereign country, as an investigation into Magnitsky's death has shown that he died due to his extremely poor health, while two prison doctors were tried and sentenced for allowing this to happen.
In October 2016, Russian Deputy Foreign Minister Sergey Ryabkov told reporters that Moscow was ready for "asymmetric" reciprocal measures if Washington decided to impose new sanctions.
"The sanctions policy of the US towards Russia has continued for a long time. We have used this period to conduct certain research and prepare a series of measures that will be applied in an asymmetric way should the sanctions be toughened further," the diplomat said.
You can share this story on social media: