Crimean lawmakers ready to report to UN on real situation in Russian republic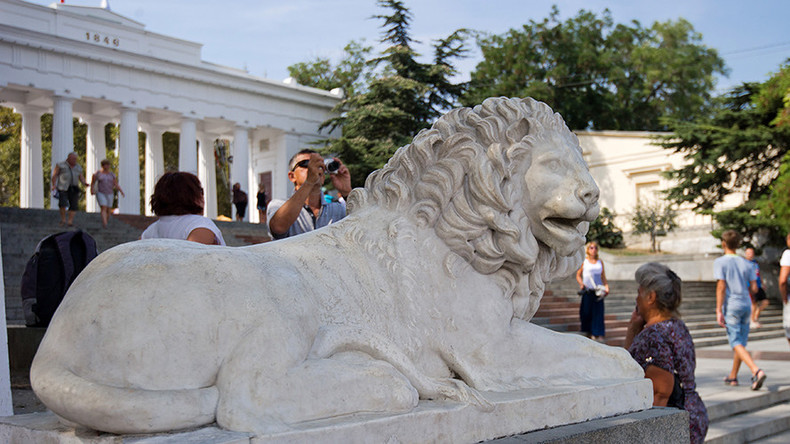 A lawmaker representing the Crimean Republic says he and his colleagues are ready to address the United Nations in order to tell the truth about the current situation on the peninsula and prove that it is free and peaceful.
"A Crimean delegation is ready to speak at a UN event and present proof of the fact that Crimea is today a peninsula of freedom, with rule of peace and accord between various ethnic groups," State Duma MP Ruslan Balbek was quoted as saying by RIA Novosti.
He added that the delegation could be comprised of Crimean activists, civil servants and representatives of various ethnic and cultural communities.
In earlier comments, Balbek told Lenta.ru website that all Crimean people were eager to accept international monitors who would assess the real situation in the region and report on it. However, he said that the monitors must be chosen from people "who had not earlier stained themselves by spreading false information."
The comment came after the UN General Assembly on Tuesday passed the Ukraine-proposed resolution condemning the alleged "abuse and discrimination" against Crimean Tatars, Ukrainians and other ethnic groups on the peninsula. Russia has previously described this resolution as politically-motivated, one-sided and distorting the real situation in the republic.
When the resolution was first presented to the UN in November, the Russian Foreign Ministry noted that the Ukrainian accusations of human rights violations in Crimea came simultaneously with Ukraine's own attempts to disrupt the people's life on the peninsula by cutting essential food, water and energy supplies.
Crimea became a part of the Russian Federation in March of 2014, when over 96 percent of eligible Crimean resident-electors voted in favor of the move in a referendum. The decision was prompted by the ouster of the democratically-elected president of Ukraine in a violent coup in Kiev, which was followed by the installation of a nationalist-backed government.
The new authorities almost immediately declared war on the pro-Russian regions in Ukraine's southeast, which refused to recognize the newly-imposed regime.