Putin appoints new Russian economy minister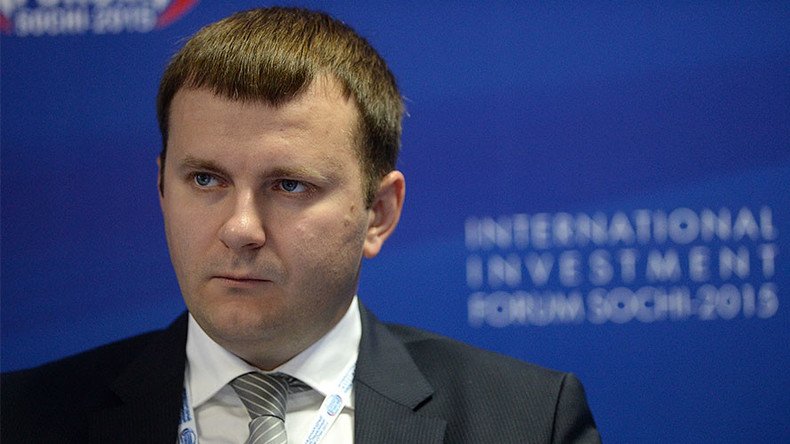 Russian President Vladimir Putin has appointed 34-year-old economist and former Deputy Finance Minister Maksim Oreshkin as the new head of the Ministry for Economic Development.
"Maksim Stanislavovich, you haven't been working for very long, but as a whole you have worked for some time and you've proved yourself successful. I want to offer you the position of minister of economic development," Putin told Oreshkin on Wednesday, as quoted by TASS.
Oreshkin accepted the offer.
The new minister was born in 1982 in Moscow. He graduated from one of Russia's leading institutes – the Higher School of Economics – in 2004 and worked in several major banks, both Russian- and foreign-owned.
In September 2013, Oreshkin joined the government as the head of the Finance Ministry's Directorate for Long-term Strategic planning. In March 2015, he was appointed deputy finance minister.
The appointment comes about two weeks after the previous Russian Economy Minister, Aleksey Ulyukayev, was detained by Federal Security Service on suspicion of accepting a $2 million bribe in exchange for positively assessing a major privatization scheme.
Shortly after his detention, a district court in Moscow put Ulyukayev under house arrest for two months, and Putin dismissed him from his post due to loss of trust. Ulyukayev has pleaded not guilty and declined to provide testimony, but his defense team insists their client is the victim of a frame-up.
If proven guilty, he faces a maximum penalty of 15 years behind bars and possibly a fine in an amount ranging from 80 to 100 times the sum of the bribe.
You can share this story on social media: