Trump 11 times more popular than Clinton in Russia, poll shows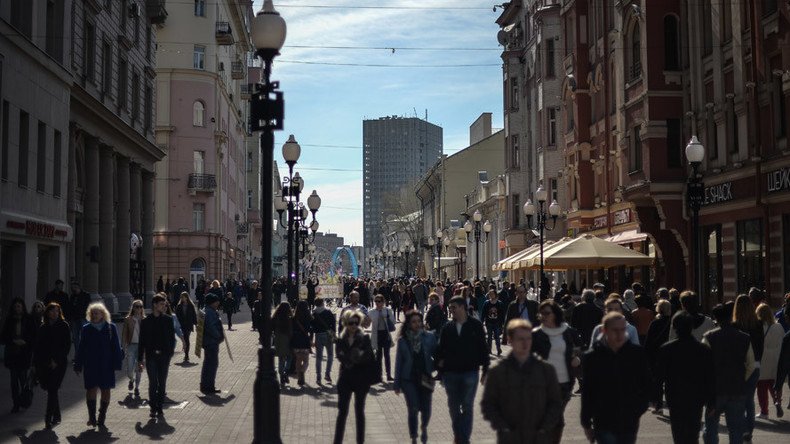 Almost half of Russians polled in a survey have said that if they'd had the chance to vote in the recent US presidential election, they would have backed the Republican candidate and eventual winner, Donald Trump.
In a survey conducted by state-run pollster VTSIOM in mid-November, 45 percent of respondents said they would vote for Trump – while just 4 percent said they would back Democratic candidate Hillary Clinton. A further 42 percent said they would refuse to vote, even if they had the chance.
At the same time, 69 percent of those polled said the US presidential campaign had aroused their interest, up from 53 percent in October.
Almost a third – 28 percent – of respondents said they expected Trump to become one of the best presidents in US history. Just over a third – 35 percent – said that the president-elect's performance in the post would most likely be "average."
Almost half – 46 percent – of the Russian public told sociologists that they expect their country's relations with the US to improve during Trump's presidency, up from 29 percent in October.
When researchers asked members of the Russian public about their opinion of the integrity of the US presidential campaign, 31 percent said that the race for the White House was perfectly honest and open, with 39 percent answering that was not the case. The rest chose not to give a direct answer to the question.
The day after the elections, President Vladimir Putin commented on the news of Trump's victory, saying that Russia is ready and looks forward to restoring bilateral relations with the US.
"We heard [Trump's] campaign rhetoric while still a candidate for the US presidency, which was focused on restoring the relations between Russia and the United States," the Russian president said, speaking at the presentation ceremony of foreign ambassadors' letters of credentials in Moscow.
"We understand and are aware that it will be a difficult path in the light of the degradation in which, unfortunately, the relations between Russia and the US are at the moment," he added.
Putin was one of the first world leaders to congratulate Trump on his election win. In his message to the president-elect, he expressed confidence that the dialogue between Moscow and Washington – in keeping with each other's views – meets the interests of both Russia and the US.
You can share this story on social media: