US should sanction Soros & Poroshenko for destabilizing Ukraine, says Russian MP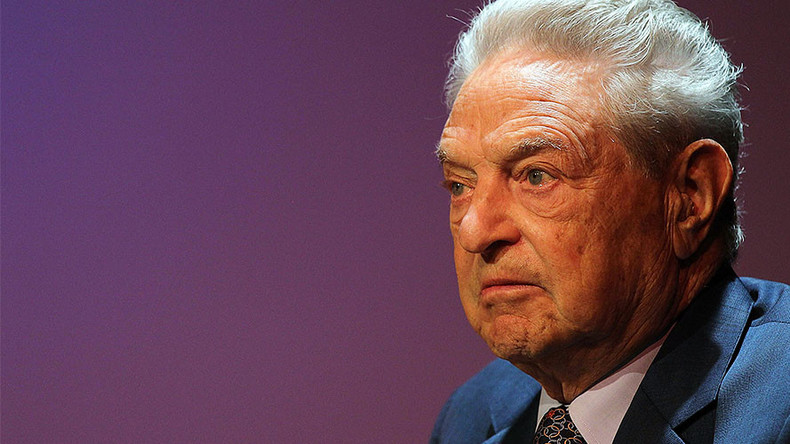 A Russian lawmaker suggests that if the United States really wants to punish those responsible for the continuing crisis in Ukraine it should slap sanctions on billionaire George Soros, Ukrainian President Petro Poroshenko and a number of US officials.
Andrey Kozenko (United Russia) made the comment soon after the US Treasury Department announced that it was introducing sanctions against several Russian lawmakers representing the Crimean Republic, including Kozenko himself on the grounds of their alleged input in destabilizing Ukraine.
"If this is the real reason behind the sanctions, I would advise that clerks in the Treasury Department slap sanctions on Nuland, Soros and Biden before January 20 [the end of the current US administration]," he said.
Victoria Nuland is an assistant to the US secretary of state, whom the mass media describe as a mastermind behind the Ukrainian regime change in 2014. Joe Biden is the current US vice-president, who has a deep involvement in Ukrainian affairs (Biden's son Hunter heads the largest private energy company in that country). George Soros is a US billionaire known for his involvement in international politics, in particular the backing of the so called 'color revolutions' – the seizing of power from nationalist-inclining regimes in favor of pro-globalist forces.
Kozenko added that in his view sanctions for de-stabilizing Ukraine should be applied to the top Kiev officials, including President Petro Poroshenko, former PM Arseny Yatsenyuk and Interior Minister Arsen Avakov.
A number of Western nations, including the US and EU members, first introduced sanctions against Russian officials and major companies soon after the political crisis in Ukraine developed into a military conflict between pro-Russian southeastern regions and pro-Kiev military and volunteer units. Russia responded with a food embargo against the nations that supported the sanctions. Both sides have prolonged and expanded the restrictions several times.
You can share this story on social media: