Over two-thirds of Russians oppose ban on abortions, poll shows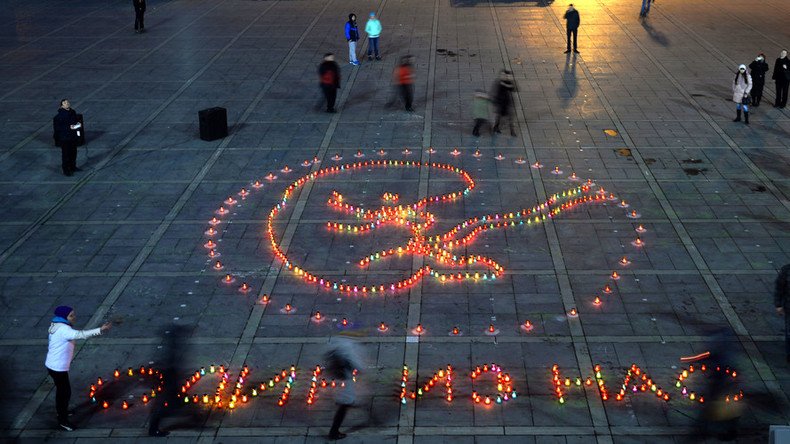 An overwhelming majority of Russians are against an initiative by Christian pro-life activists promoting a total ban on abortions, a nationwide public opinion poll conducted soon after the plan's launch reveals.
According to the results of the research conducted by state-owned VTSIOM, 72 percent of Russian citizens are currently against a total legislative ban on abortions. Only 4 percent of respondents said they considered the procedure unacceptable under any circumstances.
In addition, 70 percent of the Russian public opposes the proposal to exclude abortions from the list of operations covered by state healthcare insurance, while 21 percent said that they would support such move.
When researchers asked Russians what negative consequences could emerge from an abortion ban, respondents named a sharp rise in illegal abortions, an increase in the number of orphans, higher infant mortality rate and poverty. Among those polled, 57 percent said that they knew people who had had abortions. One in 10 women who answered the questions said that she had personally undergone the procedure.
The poll was conducted in mid-October, about two weeks after the 'For Life' public movement backed by the Russian Orthodox Church claimed that its petition for a complete ban on abortions in the country had been signed by over 300,000 people. The head of the movement, Sergey Chesnokov, also claimed that once this number reaches 1 million people, the document would be forwarded to the presidential administration.
Apart from a legal ban on abortions, the authors of the petition are seeking broader and more-effective measures guaranteeing state support for pregnant women and families with small children.
Patriarch Kirill of the Russian Orthodox Church has signed the petition, but his press service issued a special statement saying that he had done so as an ordinary citizen, and also explained that any Orthodox priest would do the same in the Patriarch's place.
Newly-appointed Russian Ombudsman for Children Rights Anna Kuznetsova also supported the campaign. Presidential Press Secretary Dmitry Peskov, meanwhile, told reporters that the Kremlin will not participate in the ongoing abortion discussion.
The existing Russian law on abortions is fairly liberal, but conservative lawmakers are attempting to tighten it. In May 2015, MPs representing the parliamentary majority United Russia party and the center-left opposition Fair Russia party drafted a bill that would limit state insurance payments for abortions, ban private clinics from performing them, and allow women to buy morning-after pills only on prescription after an obligatory health check. The motion has not yet passed through parliament.
Currently Russia has a state-sponsored anti-abortion program in the form of special consultation rooms at medical centers. In 2015, over 266 women consulted specialists in this program, and almost 25 percent of them decided against having an abortion. According to Deputy Prime Minister for Social Affairs Olga Golodets, for every 1.9 million newborn babies in Russia, there are 700,000 abortions.
You can share this story on social media: