National defense viewed as top priority for half of all Russians, poll shows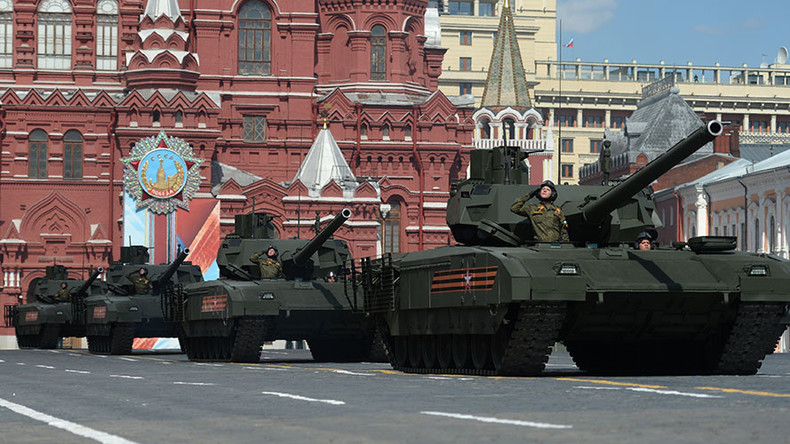 Fifty percent of Russian citizens consider budget allocations for defense a major priority and think development of the weapons industry can bring positive changes in the national economy as a whole, according to the latest research.
On Wednesday, the state-run VTSIOM (All-Russian Public Opinion Research Center) company released the results of an August poll that found one half of Russians would put defense on top of the list of priorities if they had to personally draft the state budget. Thirty-five percent hold that various social needs, such as education and healthcare, were more important for the country than its defensive capabilities.
READ MORE: Foreign military threat real, most Russians believe – poll
Some 58 percent of respondents also maintain that development of the defense industry is beneficial for the national economy as a whole, while 27 percent consider the military-industrial sector an ordinary part of economy that cannot bring any benefits to other sectors.
Sixty-four percent of Russian citizens told researchers that they considered military service a good school of life for young people, up from just 33 percent in 1990. Another 23 percent think military service is useless or even harmful – this share fell from 42 percent in 1990. At the same time, the military forces ranked third in the list of most important public institutions according to the poll. Family was in first place and school was second, while the mass media and the Church took fourth and fifth places respectively.
In February this year, the Levada independent public opinion research center reported that 81 percent of Russian citizens believe the country's military forces can repel any threat from other nations. Eleven percent of respondents think the opposite, that the Russian military cannot protect against all possible dangers, while 8 percent said the question was too complicated to give a direct answer.
The share of Russians who think that the threat of foreign invasion to the country is real increased to 65 percent – up from 56 percent two years ago. Twenty-eight percent of Russians say there is currently no such threat, while 7 percent declined to answer.
READ MORE: Faith in defending the Motherland: Russians trust military to protect the nation, poll shows

Also in February, VTSIOM estimated the share of Russians who thought that the likelihood of foreign military aggression against their country had increased at 68 percent. The same poll showed that 49 percent of Russians considered the state of their country's military to be 'good'.
You can share this story on social media: