Less than third of Russians concerned over isolation from West, poll shows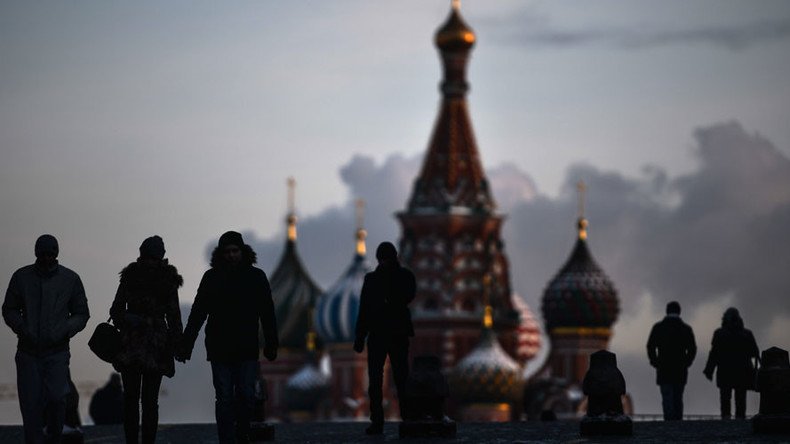 The share of Russians who said they were concerned about the growing isolation between their country and the West has fallen below one-third, but at the same time the majority of citizens want better relations with foreign nations.
According to the latest poll conducted by independent research group the Levada Center, 29 percent of Russians said they are either very or quite concerned about the increasing international isolation of Russia over the past few years. In 2014, the share was about 36 percent.
Over half – 62 percent – of respondents said they were fairly or completely unworried by this fact, compared to 59 percent in 2014.
Three percent of the Russian public hold that there is no such thing as the international isolation of their country, and 6 percent said they could not give an unambiguous answer to the question.
In addition, 62 percent of respondents said that in their opinion Russia should make more effort to mend relations with the US and other Western nations (68 percent in 2014) and 24 percent answered that this was not necessary (the same amount as in 2014). The remaining 14 percent said they could not answer the question.
The poll, conducted by the Levada Center in June this year, also showed that 72 percent of Russians identified the US as the country most hostile toward the Russian Federation. Ukraine was second with 48 percent, and Turkey came third with 29 percent (researchers allowed every respondent to name several countries in answer to this question).
READ MORE: Russians list US, Ukraine & Turkey as country's main enemies in latest poll

In late 2015, the Levada Center held a similar poll to study Russians' attitude to the US, the EU and other Western countries. It showed that the share of respondents with a negative attitude to these nations had increased, with researchers predicting this amount would grow further.
In the same poll, over a half of respondents said Russia was right when it expected aggressive actions on the part of the NATO bloc. At the same time, 51 percent of Russians said NATO shouldn't fear their country and 39 percent said such fear would be justified.
Back then, 75 percent of Russians said that their country should do more to improve relations with the West, and 70 percent favored additional efforts to improve relations with Ukraine.
At the same time, most Russians – 65 percent – said their country should continue implementing independent policies. Those who said Russia needs to find a compromise that would lead to the lifting of mutual sanctions comprised just 26 percent.
You can share this story on social media: