'Extremist & absurd': Lawmakers blast ex-CIA official's call to 'covertly' kill Russians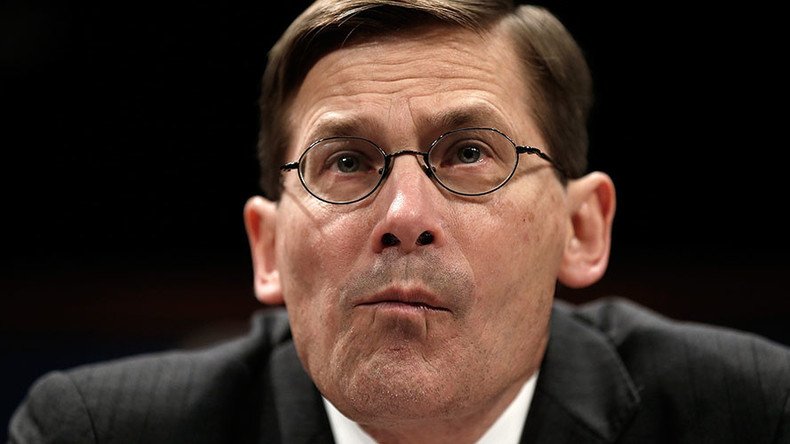 Several Russian lawmakers have expressed extreme indignation over the statements by former CIA Deputy Director Michael Morell, who proposed in a TV interview that US agents should "covertly" kill Russians and Iranians in Syria.
Deputy head of the State Duma Security Committee Dmitry Gorovtsov told RIA Novosti that Morel's words could be described as extremism. "In essence, this is akin to Nazi ideology. Retired officials who allow such statements should be brought to court," the Russian lawmaker said.
"Instead of trying to establish cooperation with our country and fight terrorism, Islamic State [IS, formerly ISIS/ISL] and other banned groups, the American hawks make statements that pursue only one goal – to aggravate the international situation and to worsen the mutual relations between Russia and the United States.," Gorovtsov noted
READ MORE: 'Kill Russians and Iranians, threaten Assad,' says ex-CIA chief backing Clinton

The chair of the State Duma Committee for Security, Irina Yarovaya, noted in comments that the situation can be described by the phrase "what active CIA agents have in their minds the retired ones speak out loud," referring to the Russian proverb "what a sober man thinks to himself a drunk speaks out loud."
Deputy head of the Upper House Committee for Defense and Security Frants Klintsevich told reporters that he considered Morell's words absurd.
"Michael Morell's statement, if we take it all by itself, does not present any interest due to its absurdity. However, we pay attention to the fact that it has not caused any reaction from official representatives of the US State Department," Klintsevich wrote in a letter distributed to the Russian mass media.
He also noted that the "covert killings" of Russian citizens in Syria would hardly be possible because modern means of surveillance and observation allow the whole Syrian territory to be monitored, and any such incidents would automatically lead to an open confrontation between Russia and the United States.
"Such revelations of a former high-placed CIA official only benefit Washington, which uses all means possible to evade cooperation with Russia in Syria. What cooperation can we talk about when old and seasoned professionals now even propose to start killing Russians?" the senator wrote.
READ MORE: Putin asks Russian Duma to ratify Syria air base deal
Former CIA deputy director and Hillary Clinton supporter Morell said in a televised interview Monday that the United States needed "to make the Iranians pay a price in Syria, we need to make the Russians pay a price."
When asked if that meant killing Russians and Iranians, Morell fully agreed, qualifying the answer with "covertly." "Tell the world about it, right?" he went on. "You don't stand up at the Pentagon and say 'we did this,' but you make sure they know it in Moscow and Tehran."
You can share this story on social media: