Belarus president, Russian Communist leader regret demise of USSR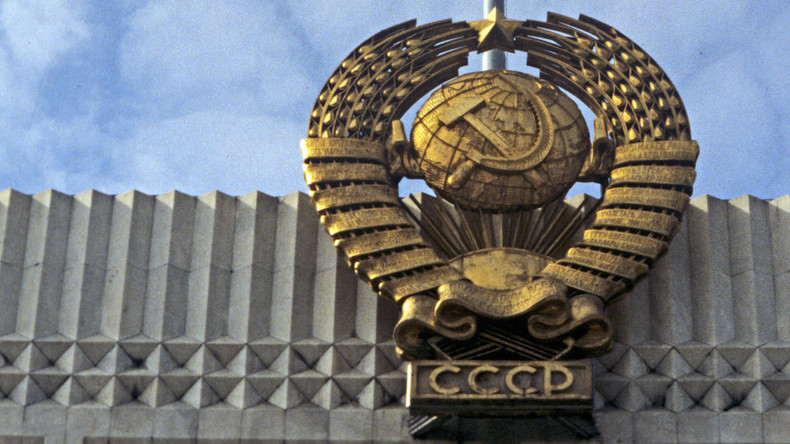 The collapse of the USSR deprived its former parts of a unique economic system with tremendous potential, Aleksandr Lukashenko and Gennadiy Zyuganov have said at a meeting, adding that Russia and Belarus should develop mutually profitable cooperation.
"We have lost a country, but the most horrible thing is that we have lost a system that it had taken decades to build and that had no match anywhere in the world," President Lukashenko said during his talks with the head of the Communist Party of the Russian Federation. "This system should have been polished and reworked and we would become a completely different state, even in case the Soviet Union collapsed still," he added.
The Belarusian leader also expressed regret over the actions of the authorities of post-Soviet states that "instead of trying to keep the remains of this system have started to finish off its remains, especially in the economy and in the social-economic sphere."
READ MORE: Most Russians regret USSR collapse, dream of its return, poll shows
Zyuganov agreed with the statement and added that in his opinion deeper cooperation between Russia and Belarus could make both nations more competitive internationally.
"If we added to each other's economies and at the same time haggled less about the prices for oil, gas, meat or milk, if we prioritized effective cooperation we would be competitive with anyone. Our products could be of no lesser quality than European analogues at two-thirds of their prices and we would not lose our markets to anyone," Zyuganov was quoted as saying by BELTA news agency.
The Russian Communist chief also praised Belarusian industry and its products. "I have visited your major enterprises. Your MAZ trucks made to Euro-6 standards look like spaceships, it is one of the best vehicles. We can no longer produce transporters that carry our Topol ICBMs, it is you who help us strengthen our defense. We solve these tasks together," he said.
Besides, Zyuganov promised that the Russian Communist Party would do everything for the development of the Russia-Belarus Union State.
During the meeting, Lukashenko awarded Zyuganov with the Order of Friendship.
Both Lukashenko and Zyuganov were members of the Communist Party of the Soviet Union (CPSU). However, while the KPRF leader made it to the CPSU's main governing body, the Central Committee, Lukashenko worked as a director of a large state-owned agricultural enterprise and only at the very end of the Soviet Union started his political career by being elected to the Belarus parliament.
READ MORE: Russia, Belarus, Kazakhstan sign 'epoch' Eurasian Economic Union
In 1996 Russia and Belarus signed the treaty of formation of a Union State that in reality is a close economic and military bloc, as political systems in the two countries are completely independent.
You can share this story on social media: