Education Ministry urged to defend Russian children from ISIS kidnappers
Published time: 14 Jun, 2016 10:27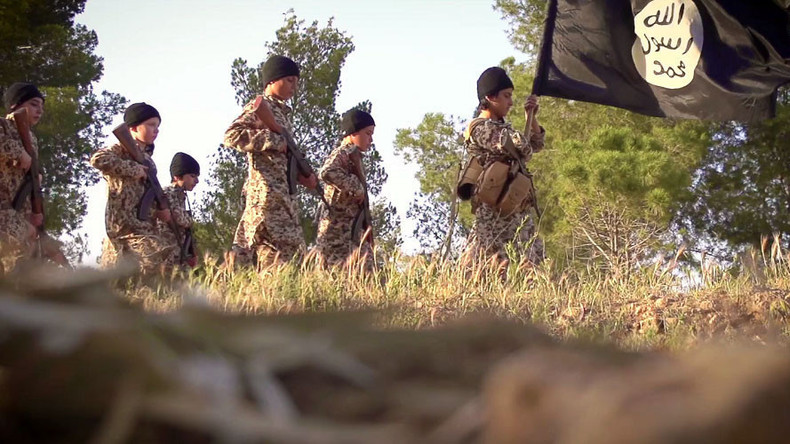 The top Russian children's rights official has revealed plans to start a special program that would put an end to incidents in which Russian children were taken to join Islamic State, sometimes by their own fathers.
"Several people have already addressed us with requests to help them to return the kids who had been transported there [to territory controlled by Islamic State] and in two cases we have managed to free them. But there are more cases, when all efforts to free the children have failed and they have never been found," children's rights ombudsman Pavel Astakhov told Izvestia daily.
READ MORE: Russian ombudsman supports creation of state agency for orphans
"Many such cases remain unreported and I think we will have more of such incidents this year," he added.
Astakhov said that children's recruitment by Islamic State (IS, formerly ISIS/ISIL) terrorists was a new and very scary threat for Russia, but the mechanisms used by IS had been earlier tried and tested in various armed conflicts in Africa.
The ombudsman also told reporters that he had already addressed the Education Ministry with a request to launch a special program countering terrorist propaganda, but officials were reluctant to accept his initiative, saying that the structure of the Russian education system allowed every school administration to make such decisions on its own.
Astakhov said that he was preparing a major analysis of the current situation with the involvement of children in terrorist activities. Upon completion the document will be forwarded to the Education Ministry along with another request to pay attention to the threat and take all possible measures to counter it.
The head of the Public Chamber's commission for security, Anton Tsvetkov, said that Astakhov's initiative was correct and timely. "We can only act preventively, for example, state agencies could work to deprive people with terrorist connections of parents' rights. However, when there are no particular charges we can press against them the task becomes very difficult," the activist said.
The most well-known case of IS recruitment of young Russians is that of Varvara Karaulova – a 19-year-old philosophy student who left Moscow in May last year and went to Turkey with the aim of traveling to IS-controlled territories.
READ MORE: Russian philosophy student turned 'ISIS recruit' arrested on charges of aiding terrorist group

Karaulova and another 13 Russian recruits were eventually caught by the Turkish authorities. They did not press charges and sent the trespassers home. In Russia, Karaulova faced charges of attempted participation in a terrorist organization and currently remains in pre-trial custody. Law enforcers have reported that the girls' recruiters had also been apprehended.