Duma chief blames Ukrainian authorities for imposing 'pseudo values' on young generation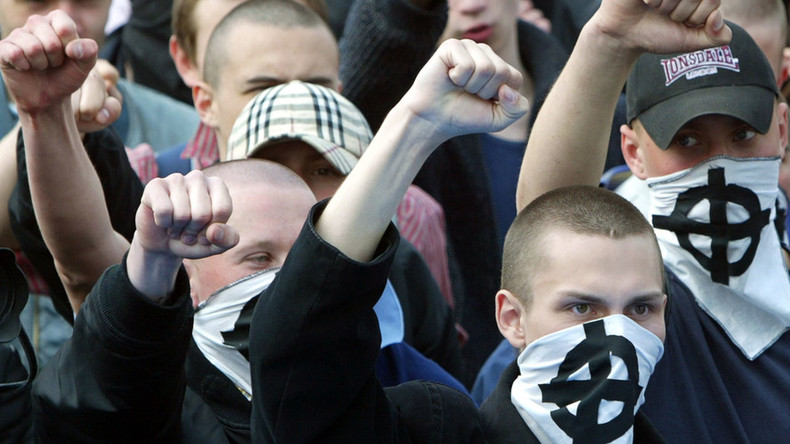 Ukrainian history of the last 20 years has led to a country that now has a generation of young people who idealize anti-heroes, executioners and traitors, State Duma Speaker Sergey Naryshkin told a Eurasian youth summit in St. Petersburg.
Naryshkin also told the forum that inculcating false values in young people accounted for the current political and economic crisis in Ukraine.
"Look at the pseudo values that have been planted in the minds of Ukrainian youth, and the anti-heroes, executioners and traitors have become their idols. Over 20 years of this disastrous educational policy a whole generation has grown up in Ukraine and now, for two years the country has been engulfed in internal conflict and civil war," RIA Novosti quoted him as saying.
READ MORE: European countries chose 'destruction tactics for Ukraine' from outset - Duma speaker

The Duma chief said it was impossible to build a strong state by perverting people's minds and putting ethnic strife and opposition to brotherly nations as the basis for political expediency.
"One cannot build new and good integrated ties by destroying the existing ones – those that lasted for years or even centuries. I am talking about the moral aspect of the issue, because at all times in history going back on one's own words has never been considered a virtue. In politics and business they use a special term for such cases – not trustworthy," Naryshkin said.
Earlier, the State Duma chief repeatedly blamed foreign nations, in particular the United States and the European Union for intervening in Ukraine's domestic politics, eventually pushing the country to its current disastrous state.
As early as October 2014, Naryshkin told the OSCE Parliamentary Assembly that some European countries had chosen "tactics of destruction for Ukraine" from the very beginning of the conflict.
In February last year, the State Duma speaker said the US bore a considerable share of the blame for driving the situation in Ukraine towards full-scale civil war, adding that the crisis was threatening the entire European continent.
READ MORE: US guilt in Ukraine crisis 'considerable, obvious' – Duma speaker
He added that now, instead of promoting a constructive resolution, Washington and its allies were using sanctions against Russia in a bid to cover up their own guilt for the events. "The guilt of the United States of America for those events is considerable and obvious to the entire world," the Duma chief said.