Putin asks reporters to prevent '4th revolution' in Russia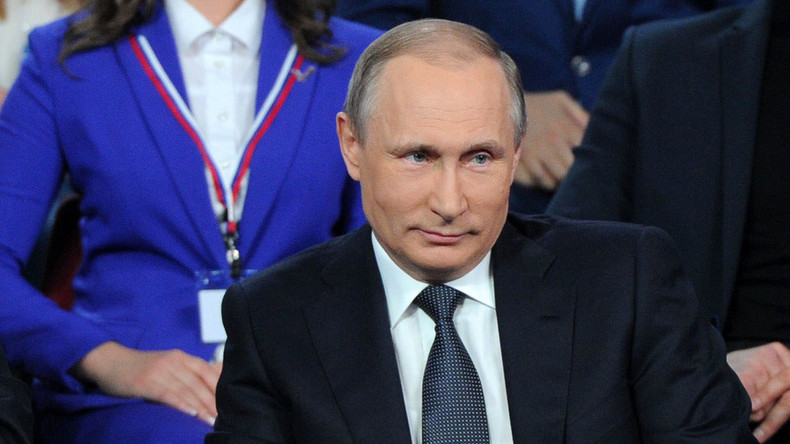 Speaking to the press in St. Petersburg, known as 'the City of Three Revolutions' in Russia, President Vladimir Putin asked reporters to work honestly and openly so that their efforts do not result in yet another revolution.
"It is symbolic that we gather here in St. Petersburg again. Why? [Because] St. Petersburg, or Leningrad, has been named the City of Three Revolutions. I hope that the result of your efforts will be not a fourth revolution but, on the contrary, you will work honestly and openly and contribute to the natural, correct and just balance of interests in our society," Putin said on Thursday, addressing the participants of the mass media forum organized by the All-Russian Popular Front movement.
"Free press can be an enemy only for crooks, criminals and those who steal from the state budget. For the authorities as such, for those who serve their people such situation is impossible," Putin stated.
About 450 reporters from across the country are taking part in the event.
The All-Russian Popular Front is a broad movement registered in 2011. It unites moderate conservatives who support Putin and his policies, but for whatever reason do not want to join the parliamentary majority United Russia party, which has a very similar agenda. United Russia, however, does not see the front as competition and at the latest elections it offered quarter of its parliamentary seats to the movement's members.
The first mass media forum organized by the All-Russian Popular Front took place in St. Petersburg in April last year.
READ MORE: Putin pledges state support for independent mass media.