Russian security chief warns of Kiev's attempts to destabilize Crimea
Published time: 21 Mar, 2016 13:35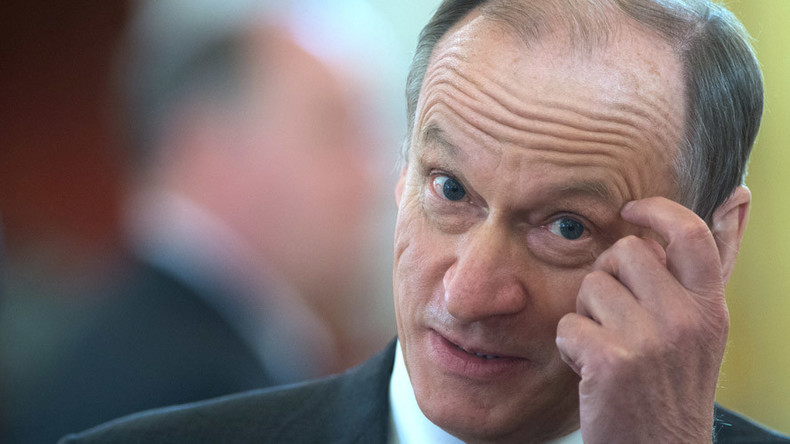 The head of Russia's Security Council has said that the threat of tensions in the Crimean Republic remains due to the plans of Ukrainian authorities to use social and ethnic agenda in sowing dissent.
"The threat of destabilization of the social and political situation in the Crimean Federal District remains urgent. It is not a secret that the Kiev regime is making plans to destabilize the situation in Crimea, including the plans to use the ethnic factor," Nikolay Patrushev said at a Security Council session in Yalta, Crimea, on Monday.
READ MORE: 2 years on almost all Russians support reunification with Crimea
He added that Russian special services were aware of Ukrainian authorities actions conducted near the Russian border.
"On the Ukrainian side they are creating extremist nationalist and paramilitary groups. They also maintain the blockade aimed at preventing energy, water and food supplies to the peninsula," Patrushev stated.
The anti-Russian plans were also executed at the international level, he added.
"Kiev is building its relations with Turkey's political leaders on the anti-Russian foundation. The objective of all of their activities is creating a hotspot of civil instability," RIA Novosti quoted Patrushev as saying.
In connection with these remaining threats, the security chief urged federal and regional officials who participated in the meeting to apply maximum effort to speedy implementation of the 'Safe City' program that, once finished, would put a network of CCTV cameras on the Crimean Peninsula.
The Crimean Republic reunited with the Russian Federation two years ago. Over 96 percent of its residents – the majority of whom are ethnic Russians – supported the move in an urgently-called referendum. The decision was prompted by the ousting of the democratically-elected president of Ukraine and the installation of a nationalist-backed regime, which almost immediately declared war on the pro-Russian regions in the southeast.
READ MORE: Russia powers up Crimea, cutting dependence on Ukraine
From the moment it happened, Crimea's accession into the Russian Federation was met with strong resistance on the part of the government in Kiev – both by legal protests and turning a blind eye on activities of various anti-Russian groups, many of them of nationalist inclinations. These groups attempted to cut off water, power and gas supplies to Crimea, but their plans failed, especially after Russia launched the first power bridge connecting the mainland with the peninsula across the Kerch Strait.