Communists ask Putin to slap sanctions on Hillary Clinton over Yaroshenko case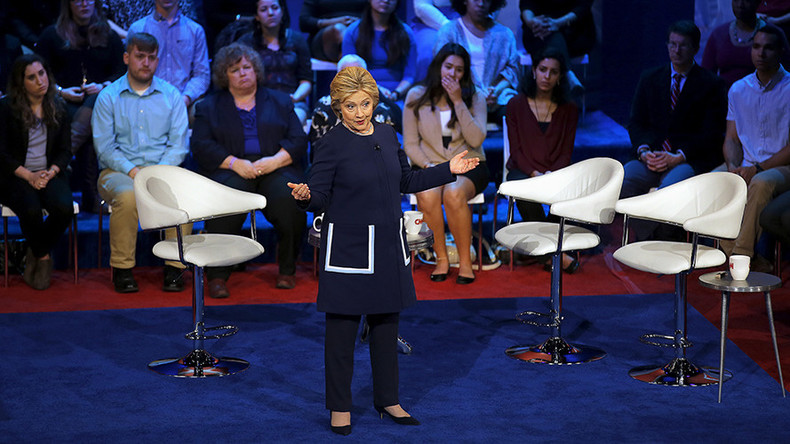 A group of Communist Party lawmakers is seeking to impose sanctions on US officials involved in the kidnapping and jailing of Russian pilot Konstantin Yaroshenko, proposing Hillary Clinton as the first candidate for the blacklist.
In their letter, quoted by popular daily Izvestia on Monday, the MPs reminded that at the moment of Yaroshenko's kidnapping, Hillary Clinton occupied the post of US Secretary of State, which means that the special operation against the Russian citizen could not have been developed and executed without her knowledge and sanction.
READ MORE: 'I was framed because of Bout' – jailed Russian pilot
"Americans love to start media scandals about human rights violations all over the world and at the same time don't give a damn about these rights themselves – they kidnap, torture and incarcerate whoever they want and wherever they want," one of the signatories, Communist Party Secretary Sergey Obukhov, said in comments.
"It is clear that weak nations would be silent when the US infringes the rights of their citizens, but Russia is a strong country that can and must protect its citizens all over the world," he added. "We should raise the topic of Yaroshenko's release at all talks with Americans without any exception, put up pressure on them using sanctions."
Yaroshenko is an aircraft pilot who was sentenced to 20 years in jail in the United States in 2011 for allegedly participating in a conspiracy to smuggle drugs into the country. The charges against the Russian citizens were based on testimony of US agents who admitted that all evidence was collected as a result of a sting operation. Yaroshenko was arrested in Liberia and flown to the US without official extradition procedure, despite protests from Russia and violations of the diplomatic code.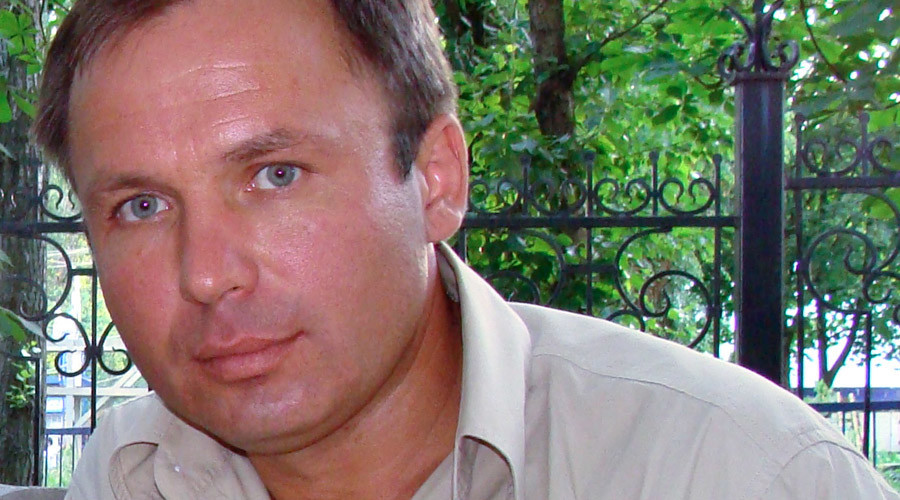 The pilot himself has always maintained his innocence, and insisted from the very beginning his case was not about drug trafficking. He says his poor command of English prevented him from understanding the nature of suggestions made to him by undercover DEA agents.
In an interview with Izvestia released in February, Yaroshenko said the administration of the prison he is being kept in had committed numerous violations of his rights, including "deliberate attempts to kill him" through cruel conditions and poor medical treatment.
READ MORE: 'There is no justice here' – Russian pilot jailed in US tells of kidnap, torture & lies

Russian MPs have said that this interview prompted them to seek the introduction of the so-called 'Yaroshenko List' – a list of US officials subject to personal sanctions in Russia over their roles in the Russian pilot's case.
The move has been supported by MPs from other State Duma parties. Viktor Vodolatsky of parliamentary majority United Russia party said the Yaroshenko case should have prompted an investigation in the International Court of Human Rights, adding that the authorities should use all available means to press for the release of the Russian citizen.
Oleg Pakholkov of the center-left Fair Russia said that introducing personal sanctions against US citizens involved in the scandal would become an "appropriate reply" to the illegal actions of the US law enforcers.
In 2015 Russia launched a criminal case against 11 US agents and four Liberian police officers over suspicions that they took part in the sting operation that ended in Yaroshenko's detention. The suspects were charged in absentia with kidnapping, threats of violence and forcing a person to testify in a criminal process by using intimidation or torture. In Russia, these crimes are punishable with prison sentences of up to 12 years.