'Mind your own business' – Gorbachev snaps at Russian director accusing him of 'criminal policies'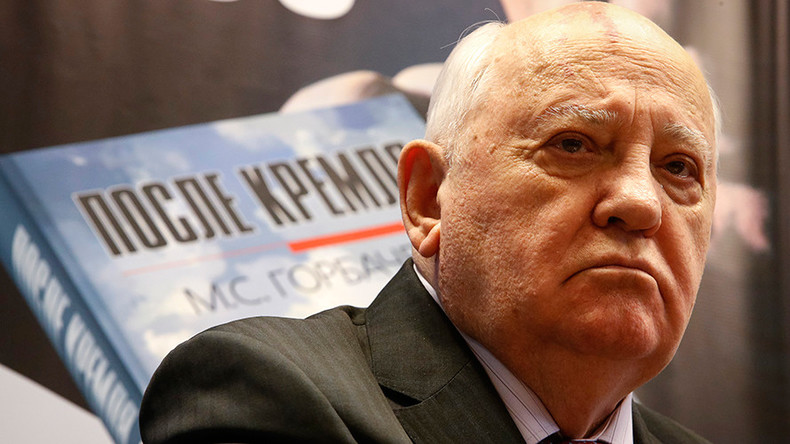 Former Soviet leader Mikhail Gorbachev has rounded on movie director Nikita Mikhalkov, telling him "to mind his own business," after the latter proposed he denounce Perestroika policies, which allegedly led to the USSR's collapse, as "real crimes."
"He should mind his own business, he always has this claim – to become a Tsar," Gorbachev told the Russian News Service, hinting at Mikhalkov's claims of noble descent and constant praising of monarchy in public speeches.
"He should calm down. I am asking everyone to wait. Allow the possibility of realizing the current opportunities, correct the people and make their life moderate and free. We need to get rid of insane people in all spheres of our life," Gorbachev added.
READ MORE: Mikhail Gorbachev to RT: America wanted to rule the world but lost its way

The comment came soon after the famous Russian director told the Interfax news agency that Gorbachev and Yeltsin had "committed a real crime" because their policies led to the collapse of the Soviet Union. He also suggested recognizing these crimes at the state level.
Nikita Mikhalkov is well known to Western audiences for his 1994 "Burnt by the Sun" movie, which won an Academy Award for Best Foreign Language Film.
Later in the day, Gorbachev informed reporters that Mikhalkov had phoned him and apologized for his words. Representatives of Boris Yeltsin's family have not yet commented on the conflict. However, the Lenta.ru news site claimed shortly afterwards they had received a call from a phone prankster, who said he had faked two phone calls from Mikhalkov in order to stop the quarrel.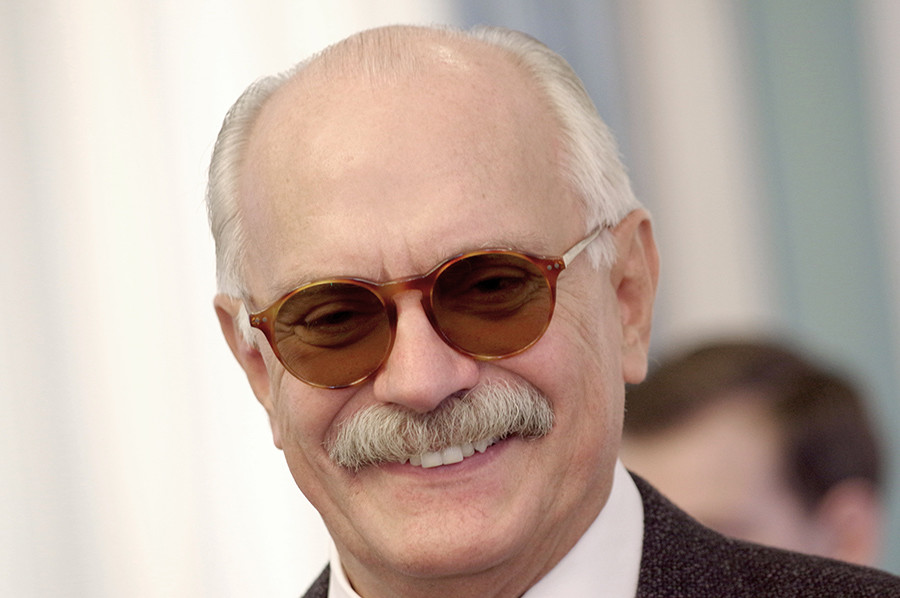 In January this year, Gorbachev said in an interview with RIA Novosti that the current economic situation in Russia is difficult and requires both a feasible anti-crisis program and a joint effort of the whole community to implement it. The ex-Soviet leader thinks the Russian government has not yet come up with a workable program that would allow the country to overcome the current crisis. He added that this made it very difficult to estimate the time the Russian economy needs to recover.
READ MORE: Gorbachev urges Russians to unite in the face of ongoing economic crisis
In May last year, a leading Russian NGO founded and headed by Gorbachev released a report urging the authorities "to launch a new Perestroika." In particular, it said that Russia should decentralize power, stimulate political competition and abandon the policy of confrontation with Western nations. The researchers called upon Russia to return to "Perestroika values" in order to revitalize democratic alternatives.
In 2014, Gorbachev told reporters that he thought President Vladimir Putin had saved Russia from falling apart. "I think all of us – Russian citizens – must remember that [Putin] saved Russia from the beginning of a collapse. A lot of the regions did not recognize our constitution. There were over a hundred local constitutional variations from that of the Russian constitution," he said while presenting his book of memoirs.