Europe to drop anti-Russian sanctions before US, claims Duma deputy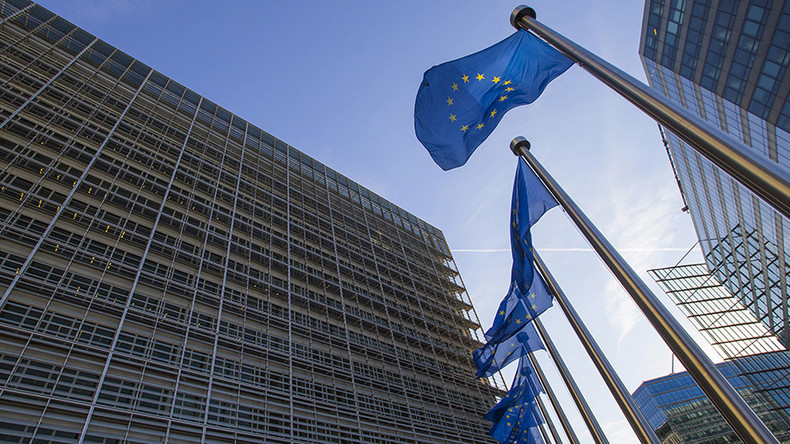 EU nations have more reasons to drop the anti-Russian sanctions and are more likely to do so sooner than the US, Leonid Kalashnikov MP of the State Duma Committee for International Relations has told reporters.
"I think that Europeans will cancel the sanctions ahead of the United States. But it remains a big question if they will cancel them this summer, not least because the EU is now under American pressure," Kalashnikov told RIA Novosti.
The comments came after France's minister of economy, industry and digital affairs, Emmanuel Macron, announced on Sunday that by summer 2016 his country would assist in lifting sanctions imposed by the West on Russia.
READ MORE: Paris to promote lifting of anti-Moscow sanctions by summer – French economy minister

Kalashnikov added that European nations had much greater reason to cancel the sanctions because of the large trade turnover between Europe and Russia, and the greater mutual dependence between the Russian and EU economies.
"The question is not in them hoping or not hoping for the implementation of the Minsk-2 accords [on peaceful settlement of the conflict between Ukraine and the self-proclaimed republics in Donbass], neither is it in their love for Russia or a lack of such love. They are simply reasoning pragmatically," the Russian lawmaker said.
He noted that various and often contradicting statements from officials of different levels gave the impression that a certain game was going on around the sanctions issue. "We, civil servants, hold that the sanctions should be lifted and we are working to reach this goal, but the officials at the top level do not support our initiatives. This can go on forever, like the eternal 'Ping-Pong' around the visa-free regime between Russia and the EU," the agency quoted Kalashnikov as saying.
In December 2015, the United States and the European Union separately announced the prolongation of anti-Russian sanctions. The restrictions were initially introduced in 2014 because of Russia's alleged role in the Ukrainian crisis and the accession of the Crimean Republic into the Russian Federation.
Moscow said that these moves would not go unanswered. "Certainly, based on the reciprocity principle, the Russian side will initially review these decisions taken [by the US] and then pool proposals on possible countermeasures," Vladimir Putin's press secretary, Dmitry Peskov, told reporters in December.
READ MORE: Moscow to consider countermeasures after US extends anti-Russia sanctions

Russian officials have also noted in public statements that the sanctions policy had proven its ineffectiveness. "This is like shooting yourself in the foot in terms of the current state of Russian-American relations, which were stalled by Washington," deputy Foreign Minister Sergey Ryabkov said in late 2015.
Opening the new spring parliamentary session in mid-January, State Duma speaker Sergey Naryshkin said: "Our opponents across the ocean [Western nations] have applied excessive effort in their attempt to make us weaker, and now they are undermining the foundations of the Western world's prosperity."
You can share this story on social media: