'Cancer of Europe' – Russian Duma speaker calls for NATO dissolution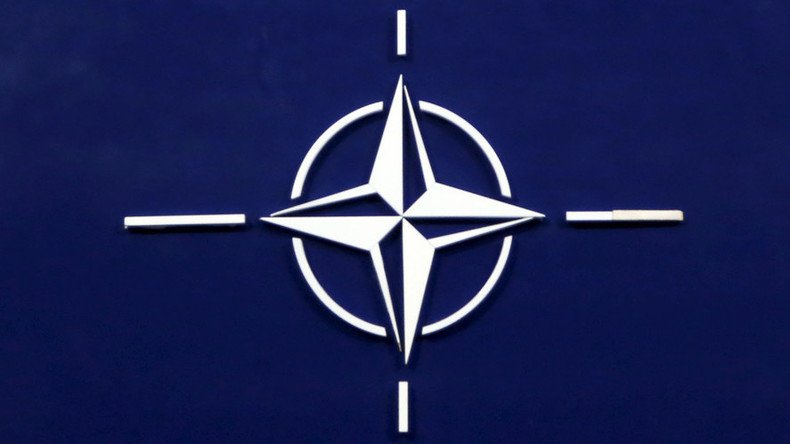 State Duma Speaker Sergey Naryshkin has said that Russia is very concerned by continuing NATO expansion, adding that global security would benefit significantly from the dissolution of the military bloc.
"My attitude to this organization is special – I see it as a cancerous tumor on the whole European continent. It would only be for the better if this organization is dissolved," Naryshkin said during a meeting with Serbian lawmakers on Thursday.
This dissolution could be conducted in several stages, the Duma speaker suggested. "First of all, the USA should be excluded from the bloc and after this it would be possible to painlessly disband the whole organization," he said. "This would be a good step towards greater security and stability on the whole European continent."
Naryshkin also told Serbian lawmakers that Russia was aware of the fact that large numbers of Montenegrin citizens, possibly even the majority of the country's population, were resisting their nation's potential entry into NATO.
READ MORE: 'Murderers': Thousands gather in Montenegro capital to protest NATO membership (VIDEO)

He noted that in late November the Russian State Duma called for the Montenegrin parliament to abandon plans to enter the military bloc, and expressed hope that Serbian politicians would offer some help in persuading Montenegro - which historically has been always close to Serbia - not to make this dangerous step.
In early December NATO foreign ministers agreed to invite Montenegro to join the military alliance. In September, Montenegro's parliament voted for a resolution to support the country's accession to the military organization. The opposition called for a national referendum on the issue, but failed to push their initiative through the national legislature.
Moscow has promised that a response would follow if Montenegro joined NATO, but added that the details of any such steps are still under consideration.
The head of the Russian Upper House Committee for Defense and Security, Viktor Ozerov, said that the step would force Russia to cut a number of joint projects with Montenegro, including military programs.
In mid-December Russian Foreign Ministry spokesperson Maria Zakharova said the row over possible NATO membership had revealed deep divisions in Montenegrin society. "We think that the Montenegrin people should have their say in a referendum on this issue. This would be a manifestation of democracy that we call for," Zakharova said.
You can share this story on social media: