Putin aide foresees major growth in Russia-Iran weapons contracts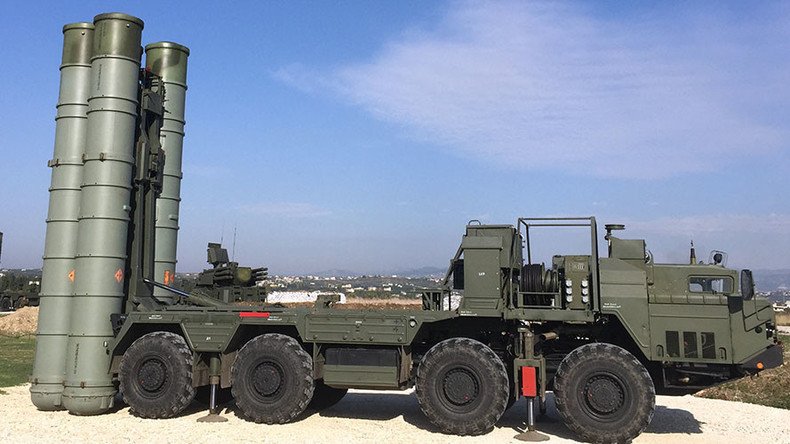 The lifting of international economic sanctions on Iran could bring Russia billions in weapons contracts, the Russian president's top aide for military-industrial cooperation has said.
"When all the restrictions are removed and all the sanctions are lifted we will have quite a serious development in the field of military-industrial cooperation. It is already taking place in fields that are not covered by sanctions, and in future we are expecting to enter very large projects," Vladimir Kozhin said in an interview with Izvestia daily.
The official added that Iran has shown great interest in cooperation with Russian weapons companies because practically all of its military forces require a major overhaul.
"Considering the fact that this is a large country with large military forces, we are talking very big contracts, worth billions," Kozhin noted.
READ MORE: Russia and Iran consider bank to finance joint projects
Ruslan Pukhov, head of Russia's Center for Analysis of Strategies and Technologies, agreed that the lifting of sanctions would make Iran an extremely lucrative market for Russian arms producers. "In short, Iran needs everything. But the remaining 5-year embargo affects the priorities. They will purchase non-combat systems, systems for the suppression of electronic communications, unmanned aircraft, reconnaissance and communication devices," the analyst said.
The head of Russia's Center for Contemporary Iran Studies, Rajab Safarov, noted that Russian companies would face tough competition with China when entering the Iranian weapons and military hardware markets. The situation is complicated by the fact that Russia has in the past frozen a contract on S-300 anti-aircraft missile complexes, whereas Chinese producers haven't had any similar incidents in the history of their relations with Iranian clients. "The market will be divided. The Russian segment will be about 60-70 percent and the Chinese segment will be between 30 and 40 percent," Safarov stated.
In 2010 the UN Security Council banned all nations from supplying Iran with major weapons systems – from combat ships and aircraft to large-caliber artillery. As a result of the resolution, in 2011 Russia imposed a voluntary freeze of the 2007 contract on supplying Iran with S-300 anti-aircraft missile complexes. However, in 2015 President Vladimir Putin ordered the contract to be resumed after the settlement reached at the international talks concerning the Iranian nuclear program.
READ MORE: Putin lifts ban on delivery of S-300 missile systems to Iran
You can share this story on social media: