Prosecutors recognize another US-based NGO as 'undesirable' for Russia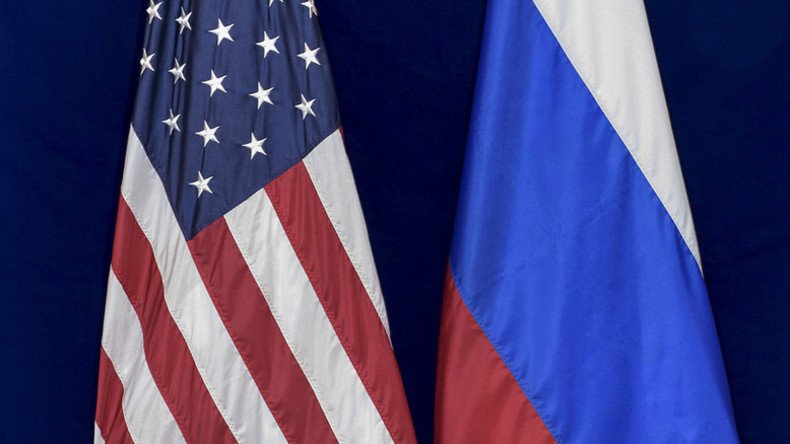 The Prosecutor General's Office has recognized the US-Russia Foundation for Economic Advancement and the Rule of Law (USRF) as undesirable organization, banning Russian citizens and companies from any cooperation with it.
Agency spokesperson Marina Gridneva told reporters on Friday that the decision to put the NGO on the list of undesirable foreign organizations was made after prosecutors had thoroughly studied its work on Russian territory. She also noted that USRF is headed by a US citizen who has been banned from entering Russia until 2025.
USRF was registered in Russia in 2009 as an affiliate of the US group bearing the same name. The group states its mission as "support of market economy" and "strengthening the ties between Russian and the US." It operates mostly through grants.
READ MORE: Prosecutors ban Soros Foundation as 'threat to Russian national security'
Russia introduced the law on undesirable foreign organizations in late May this year. This act allows the Prosecutor General's Office and the Foreign Ministry to create a proscribed list of "undesirable foreign organizations," making the activities of such groups in Russia illegal. The main criterion for putting a foreign or international NGO on the list is a "threat to constitutional order and defense capability, or to the security of the Russian state."
Non-compliance with the ban is punishable by administrative penalties, and for repeated and aggravated offenses can carry prison sentences of up to six years. Russian citizens and organizations that continue to work with banned groups would face administrative fines only.
Non-government groups in Russia and abroad criticized the new law as "exotic" and said that it could lead to Russia's isolation from the international community. Russian sponsors of the law replied that it was more of a preventive measure and it was not targeting any particular organizations.
READ MORE: Foreign Ministry praises law banning undesirable foreign groups in Russia
Earlier this week the Prosecutor General's Office listed George Soros's Open Society Institute and the Open Society Institute Assistance Foundation as undesirable groups after finding them a threat to the foundations of Russia's Constitutional order and national security.
In late July, the Russian Justice Ministry recognized the US National Endowment for Democracy as an undesirable group after prosecutors discovered the US NGO had spent millions on attempts to question the legitimacy of Russian elections and tarnish the prestige of national military service.
You can share this story on social media: