Leftists propose free land distribution to boost Russia's middle class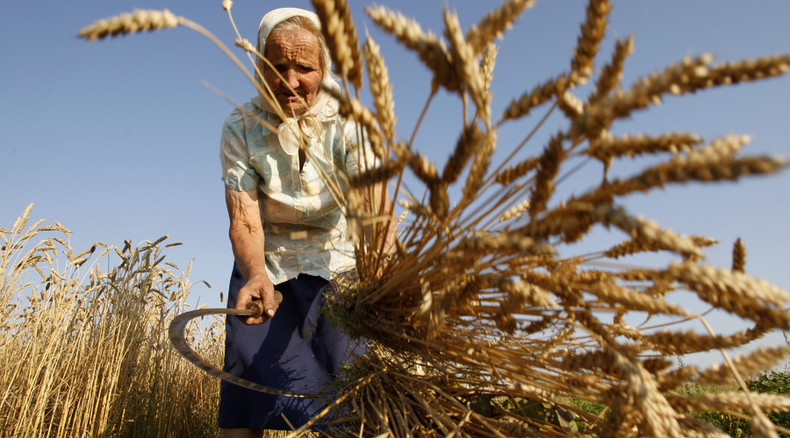 The Fair Russia party has prepared a bill proposing the free handout of 1 hectare land plots to all citizens, claiming that such a measure would increase the strength of the middle class in the country, help agriculture and the development of unpopulated regions.
The bill was drafted Tuesday by the head of the Fair Russia parliamentary caucus, Sergey Mironov, and MP Oleg Nilov of the same party. The current version of the document allows certain categories of citizens, such as families with many children, disabled persons and people whose profession includes hard physical labor to receive 1 hectare (2.47 acres) of free land from the state to build a home and start a farm for personal use or a commercial agricultural enterprise.
At the same time, some categories of citizens, such as convicts who have not served their sentences and all people convicted of corruption crimes would not be allowed to participate in the program.
READ MORE: Homestead Act for Russian Far East – Putin supports free land handout
According to the bill, the land will be first granted for free use for a period of five years. After that, state bodies will check if the plot is used for the declared purposes and allow prolongation of its free use or make it the homeowner's permanent property.
In comments to the media, Mironov said that he hoped that the measure would help millions of Russians to turn to agriculture and also solve the problem of repopulation of remote areas and the return of abandoned lands to agricultural production.
Eventually, the new landowners could form the core of the Russian middle class, he added.
Another benefit of the program was its input into the import replacement program launched after Russia introduced reciprocal sanctions on agricultural produce from EU countries.
Oleg Nilov added in comments that the bill could fulfill the Bolsheviks' promises to give the land to the Russian people, even if it happened a century after these promises were made. He noted that the free handover of land plots was very appropriate during the crisis, as it would allow people to invest their savings and revive the national economy.
READ MORE: Leftists propose free land for poor and distinguished Russians
Fair Russia's idea of a "Russian Homestead Act" was not original – in mid-January the presidential envoy to the Far East Federal District, Yuri Trutnev, suggested offering large land plots for free to anyone who resettled to the Russian Far East to start a farm or other business. The plan also included the handover of one-hectare plots, a ban on selling the received land and a five-year trial period.
However, according to Izvestia daily, the start of the Far East land handover has been postponed from September 2015 to sometime in 2016.
You can share this story on social media: