MPs press for legal ban on use of Google, Yahoo, WhatsApp by civil service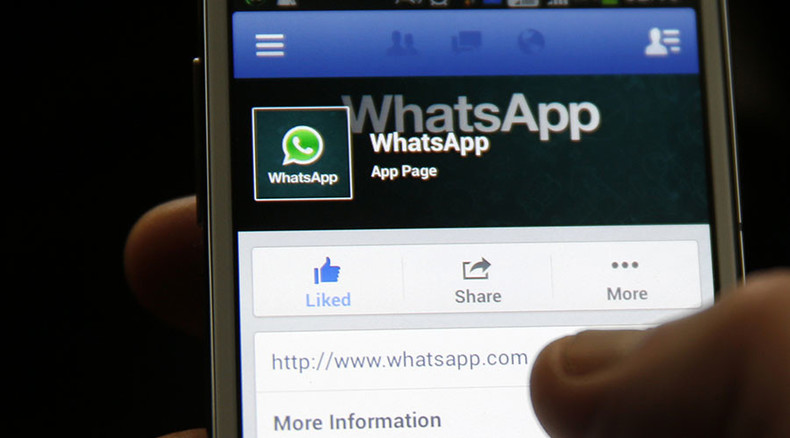 A group of Russian lawmakers led by Communist Party MP Vadim Solovyov have promised to draft a bill that would ban any use of products by three US software majors for government workers, under threat of fines or even being fired.
The draft proposal has been prepared together with the "Protect Russia" public movement led by former senator Mikhail Marchenko, who used to be in the nationalist party LDPR but currently positions himself as an independent politician.
According to the popular daily Izvestia, the sponsors of the bill say that Russian officials of all levels ignored the call of the head of the Russian Security Council Nikolai Patrushev and needed additional leverage to act. Izvestia also wrote that earlier this year Patrushev reported that foreign-made software, in particular in internet services provided by Google, Yahoo and WhatsApp, "contained computer programs from foreign intelligence services."
READ MORE: 'Ban Apple!' MP warns lawmakers iPhones can be bugged
The new draft would amend the existing Russian law on the civil service with a direct ban on using software provided by the three companies at work and for work purposes. Another amendment introduces changes to the Administrative Code that allow fining those who violate the new restriction or even dismiss them from their posts in civil service.
"Any information that is being exchanged by high-level civil servants is of direct interest to foreign intelligence. It is not a coincidence that a lot of high-placed officials choose not to use mobile phones, but unfortunately this understanding is not universal. We have not seen any reaction to Nikolai Patrushev's statement," Marchenko told reporters. Solovyov added that he expected other MPs to support the initiative because the international situation was uneasy and it was important to prevent any possible data leaks.
Many regional officials polled by Izvestia said that the restrictions were timely and needed but some of them, such as the governor of the Yamalo-Nenetsk Autonomous Region Vadim Potomsky, said that if foreign-made internet services are banned civil servants must be offered Russian-made replacements. Potomsky also said that once such domestic replacements appear they could actually make the ban on foreign software redundant as everyone would prefer cheaper and more convenient options.
Earlier this month, Communications Minister Nikolay Nikiforov said in a televised interview that all employees of Russian state agencies must immediately stop using services such as Google, Yahoo and WhatsApp for work-related communications, but added that the restrictions should not apply to free time or for personal purposes.
READ MORE: Russian civil servants must stop using US messaging services at work - communications minister
Last year a State Duma MP representing parliamentary majority party United Russia proposed mandatory certification for all communication devices used in state structures, claiming it would offer additional protection against eavesdropping programs such as those revealed by whistleblower Edward Snowden.
In mid-2013, MP Ilya Kostunov of United Russia addressed the heads of the Defense Ministry, Federal Security Service and the Communications Ministry with a request to immediately limit civil servants' access to the US internet services and social networks such as Gmail and Facebook. He also suggested that violators of the ban should be tried for high treason, which in Russia carries punishment of up to 20 years behind bars.