Top senator urges UN to punish nations that impose unilateral sanctions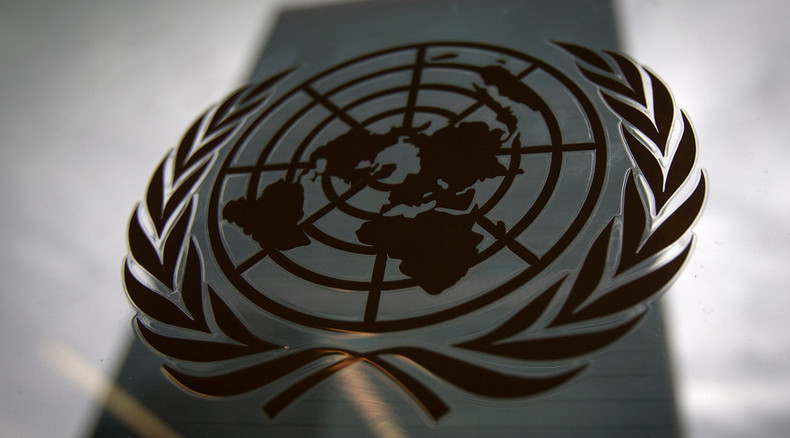 After US visa policies prevented a meeting between the UN Secretary-General and the speaker of the Russian Upper House, Moscow has proposed that the United Nations stops holding international forums in countries that impose unilateral sanctions.
The head of the Federation Council's International Relations Committee, Konstantin Kosachev, said on Thursday that the forthcoming General Assembly must discuss the possibility of a ban on holding the organizations' events in countries that impose sanctions without the UN's approval.
Comment by the Foreign Ministry on the issuance of a US visa to Federation Council Speaker Valentina Matviyenko http://t.co/dpkilDe4cl

— Russian Embassy, USA (@RusEmbUSA) August 25, 2015
The proposal was made soon after Federation Council speaker Valentina Matviyenko announced that she would not be participating in the next inter-parliamentary conference at UN headquarters because of the highly restrictive visa issued to her by the US authorities. The head of the Russian Upper House also had to cancel her meeting with UN Secretary General Ban Ki-moon, which was scheduled to take place during the same trip to New York. The UN chief and leaders of the Inter-Parliamentary Union have already been informed about this decision, deputy speaker of the Federation Council Ilyas Umakhanov told reporters Thursday.
One day earlier, the Russian Foreign Ministry issued a statement that expressed outrage over the US visa restrictions, which have effectively derailed the Russian politician's visit to an international conference hosted by a major global organization. "The visa contains a number of unacceptable restrictions on Valentina Matviyenko's stay in the United States," the ministry said, adding that the American actions "constitute a flagrant violation of universally accepted norms of international law and are contrary to the obligations of countries hosting multilateral forums on their territory."
READ MORE: Moscow outraged as US restricts Russian upper house chair's visa for intl conference in NYC
On Thursday, Matviyenko commented on the situation in an interview with RIA Novosti and said Russia was against further confrontation. She added that Moscow reserved the right to introduce reciprocal visa restrictions against US lawmakers, but such steps must be proportionate and reasoned.
At the same time, the Upper House speaker noted that the responsibility for the international scandal lies totally on the US side and called the visa restrictions against her "barbaric."
She also said that the Russian Federation intended to question the possibility of holding international events in countries that impose unilateral restrictions in all international groups and forums.
Earlier, Russian Senator Igor Morozov has proposed to include US State Secretary John Kerry and other diplomats responsible for the situation with Matviyenko's visa in the blacklist of US officials created in 2011 as a reply to Washington's anti-Russian sanctions.