Frozen out: Russia protests to Norway over Svalbard travel restrictions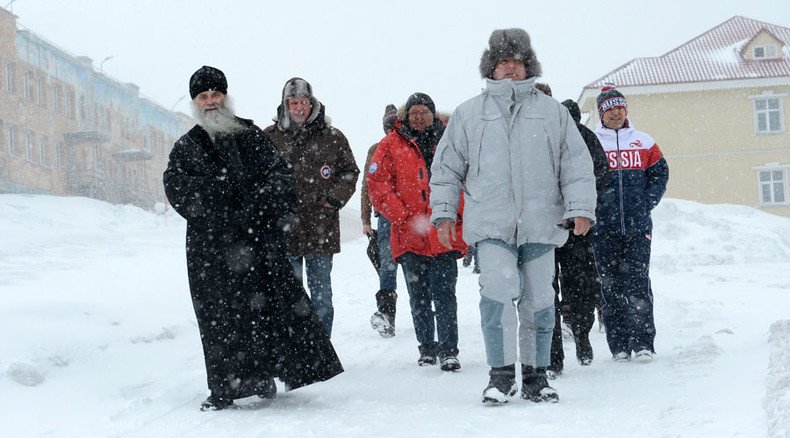 The Russian Foreign Ministry has protested Norway's recent decree ordering the deportation of Russian citizens blacklisted by the EU from the Svalbard Archipelago – the territory to which Russia has visa-free access under a special international treaty.
"The actions of the Norwegian side do not meet the spirit of the international cooperation on Svalbard on the basis of the 1920 Svalbard Treaty," the ministry said in a statement on its website. "We resolutely protest against this unfriendly step and demand an immediate review of the restrictions introduced."
The ministry also said in its note that the new restrictions harm the interests of all signatories to the Svalbard Treaty, as they must all agree to the new rules regulating access to the territory.
Russia's statement came after late last week Norway enacted a new border regime that now allows it to deport Russian visitors who are denied access to EU countries. The changes were made after a year ago the European political bloc blacklisted a number of Russian officials and heads of state corporations over their alleged role in the political crisis in Ukraine.
The Svalbard Archipelago, which belongs to Norway, houses a relatively large community of Russian miners. It is not part of the Schengen Zone, making visa-free visits possible.
The border regulations on Svalbard led to an international scandal in April. Russian Deputy Prime Minister Dmitry Rogozin, who is responsible for the defense industry, briefly visited the archipelago on his way to the Russian Arctic base near the North Pole. Norway reacted by summoning the Russian ambassador in Oslo to express its frustration, and said it would implement a tighter visa regime with Russia.
Russia replied that Rogozin's visit to Svalbard was motivated by purely logistical reasons and fully complied with the norms of international law. "We thought we could count on its understanding by the Norwegian side in the spirit of partnership in the Arctic that Norway has always demonstrated," Russian Foreign Ministry's spokesman said.
READ MORE: 'Inexplicable and absurd' – Russia blasts Norway's overreaction on official Svalbard visit
Rogozin, who is known for his active presence on Twitter, has made several sarcastic remarks about Norway's position. In one tweet, Rogozin said: "One should not throw punches after the fight is over," while in another, he said: "They are simply jealous because we were swimming on the North Pole."
You can share this story on social media: