'Right to be forgotten' granted to online users by Russian lawmakers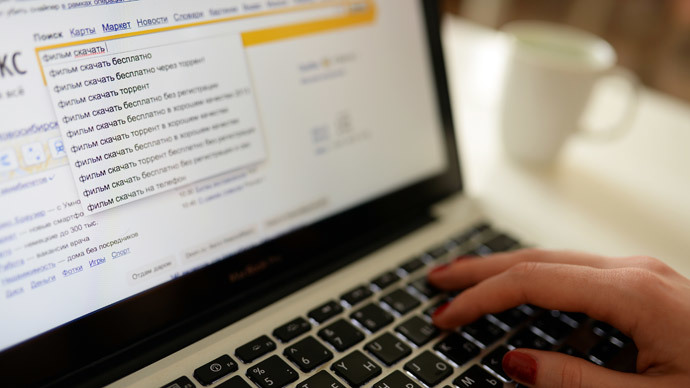 A controversial law known as the "right to be forgotten" was passed by Russian lawmakers on Friday. The new bill obliges internet search engines to remove links to private information about any citizen who requests the deletion.
The legislation, which will come into force from January 1, 2016, provides Russian internet users with the right to demand that information concerning them be deleted from search engines if they deem it to be incorrect, no longer relevant, or illegal.
READ MORE: Duma gives first nod to 'right to be forgotten' bill
According to the law, any user can request that such information be removed without a court order. Online operators have no right to disclose the fact that such requests have been made, and have ten days to remove the links. If they refuse to do so, the user can go to court. If it is proven in court that the data questioned by plaintiff actually is false or outdated, the search engine can be fined up to 100,000 rubles (currently under $2,000).
"This law doesn't pay respect to the features of search engines. It's excessive and legally imperfect. We are going to be swamped with legal claims," public relations director of the Russian internet giant Yandex, Ochir Mandzhikov, told RT. The company previously released an open letter protesting the bill.
Authors behind the law say it protects the privacy of online users. "The internet is growing fast in our country, more people go online and we have to regulate it," one of the sponsors of the bill, MP Aleksey Kazakov said. The restrictions only concern links generated by search engines; the bill does not require the deletion of the data itself, he told reporters.
The original draft was passed in a first reading in mid-June. Earlier this week, during the second reading of the bill, Russia's lower house of parliament, the State Duma, altered it so that it does not include data that is truthful and up to date. The original draft ordered search engines to delete any information about users upon their request.
READ MORE: Parliament approves amendments to 'right to be forgotten' bill
"The information distributed through the internet is not always relevant or reliable and we suggest giving a citizen the right to demand that search engines stop distributing links giving access to information about that citizen," the explanatory note submitted together with the bill said.
The law brings Russia closer to European standards regarding the internet, lawmakers argue. There are rules in the EU that allow links to inaccurate, inadequate or incorrect information to be removed, MP Leonid Levin explained, as cited by TASS.
The legislation has provoked a storm of criticism from both online users and data providers since it was first proposed. Much of the criticism is based on the fact that the users themselves are the ones who determine whether the information is false or incorrect.
Reacting to the controversial piece of legislation, Russian internet activists created a website depicting the future of the internet with the law in force. The page shows a search window with no results, and a phrase "2018: Nothing else found. There's no more internet."