Putin's approval rating hits historic high at 89 percent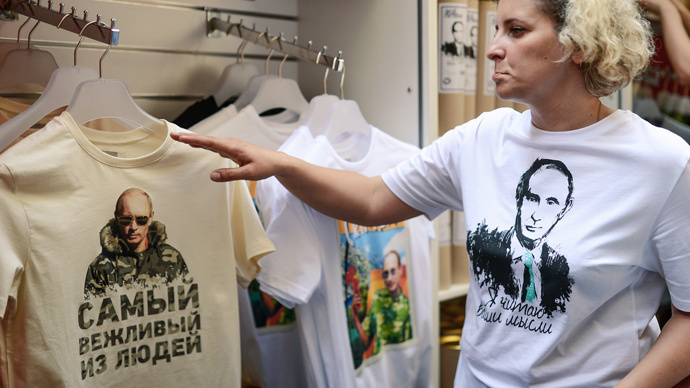 Russian independent pollster, the Levada Center, says the share of Russians who are happy with Vladimir Putin's work as president has reached 89 percent, which is his highest-ever approval rating.
The poll was conducted over the period June 19-22, with the Levada Center releasing its results on Wednesday.
The number of Russians who expressed dissatisfaction with Putin's work was 10 percent.
Sixty-four percent think the current policies of the Russian authorities are correct – also the highest in history.
Sixty-six percent of responders said they approved of Dmitry Medvedev's work as prime minister and 33 percent expressed disappointment with it. At the same time, the government in general has earned the approval of 62 percent of Russians and the disapproval of 37 percent.
The Lower House of Parliament was less popular, with 54 percent of those polled approving the MPs' actions and 44 percent saying their efforts weren't good enough.
When researchers asked the Russian public to name five or six politicians they trusted most, Putin again ranked first with 64 percent of responders naming him their favorite. Defense Minister Sergey Shoigu was second with 28 percent and third place was split between PM Dmitry Medvedev and Foreign Minister Sergey Lavrov, who each garnered 21 percent.
Opposition party leaders claimed significantly less – only 11 percent of Russians said they trusted the head of the Communist Party Gennadiy Zyuganov, nine percent gave Liberal Democratic Party leader Vladimir Zhirinovskiy the nod, and just four percent said they trusted the head of the Fair Russia party, Sergey Mironov.
At the same time, 9 percent of responders said they trusted no politicians at all and 13 percent answered they had no interest in politics.
READ MORE: Whoever is president in 2019 will attend WorldSkills competition - Putin
Putin's previous record-high rating was registered in mid-March this year, when it reached 85 percent. In March, the Levada Center said their research indicated Putin would win the presidential elections in the first round if they were held over the next weekend. According to sociologists, 57 percent of Russian citizens were ready to cast their votes for Putin. Among those who said that they knew for sure who they would support, this share was even higher at 80 percent.
When Russians were asked who they would like to see elected when the actual ballot is due (in March 2018), 57 percent replied they would be happy if Putin is reelected. Twenty-five percent said they would prefer someone else and 19 percent found it difficult to make a choice.
Putin's approval ratings have been constantly rising since the beginning of last year and in December an overwhelming majority of citizens named their president the "Man of the Year", when they chose from serving Russian politicians.
You can share this story on social media: