MP urges investigation after supermarket guard reportedly tases 7yo boy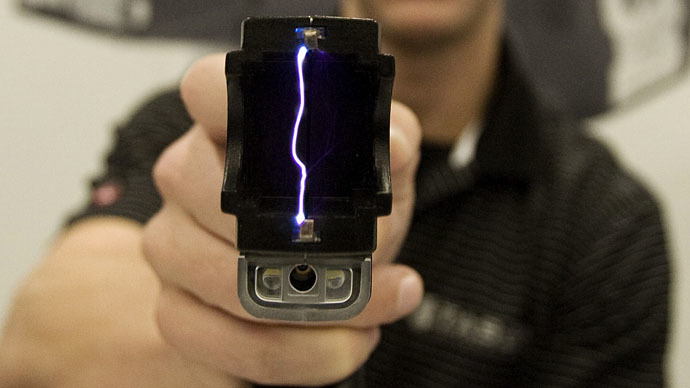 The security committee chief of the Russian parliament's lower house has asked the Prosecutor General to investigate a Moscow supermarket guard for allegedly tasing a small boy suspected of stealing an ice cream.
"I ask you to hold a probe into the outrageous fact of using violence against a minor, give it a legal assessment and decide on the responsibility of all who are responsible for this, as ordered by the law," United Russia MP Irina Yarovaya wrote in a letter to the prosecutor general, RIA Novosti reported.
She also noted that the Russian law on private security companies expressively forbids using special devices against minors, except for situations where a group attacks a guard, or his life or health is threatened.
The lawmaker's appeal comes amid reports this week that a security guard at a Moscow supermarket suspected a 7-year old boy of stealing a bar of ice cream. The man caught the boy in the street and when the child wanted to show a receipt and prove that he bought the ice cream, the guard used a hand-held taser against him, the boy's parents told reporters. They also claimed the boy had to be taken to the hospital with an electric shock trauma and only was released because he did not want to stay there without his relatives.
The security guard denied the allegation, claiming that he had never used anything against the boy and was not carrying a taser on the day of the incident. He added that the boy came from a Romani family and his relatives had threatened the guard and demanded hush money.
Interfax quoted the spokesman of the Moscow police as saying that law enforcers have started a criminal case against the security guard on charges of a beating motivated by hooliganism. If found guilty, the man can be sentenced to up to two years in prison.
RBC news agency quoted the president of the National-Cultural Autonomy of Russian Romani, Nadezhda Demeter, as saying that representatives of the Romani community intended to press for the proper punishment for the guard, who used excessive force against a small child.
The Deputy Head of the Public Chamber's security committee has suggested that all private security guards in the country undergo a medical test every fortnight to confirm that they are not addicted to alcohol or drugs.