Russian pilot Yaroshenko appeals US refusal to hold retrial
Published time: 4 Jun, 2015 14:22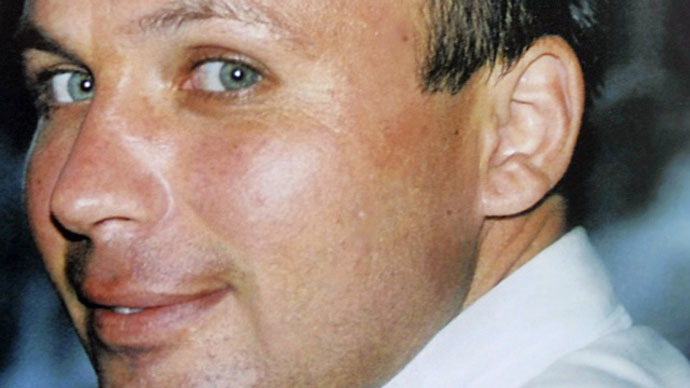 The defense lawyer of Russian pilot Konstantin Yaroshenko has filed an appeal against the refusal to hold a new trial and told reporters that this refusal was another confirmation that the initial trial had been politicized.
The appeal was submitted to the New York Court after Judge Jed Rakoff of the Southern District of New York refused the request to repeal the guilty verdict in Yaroshenko's trial because of new evidence presented by the defense, lawyer Aleksey Tarasov told Tass. "The judge made his decision and it was a negative decision. I see it as unjust and absolutely biased," the lawyer said.
A US court sentenced commercial aircraft pilot Konstantin Yaroshenko to 20 years in jail in 2011 for allegedly participating in a conspiracy to smuggle drugs into the United States. He was arrested in Liberia following a sting operation and handed over to the US, despite protests from Russia and violations of the diplomatic code. The pilot himself has always maintained his innocence, saying his poor command of English prevented him from understanding the nature of suggestions made to him by undercover DEA agents.
Yaroshenko and his relatives have repeatedly maintained the whole scheme was organized by US special services in an attempt to extract evidence against Viktor Bout, another Russian citizen illegally extradited to the US and sentenced after a DEA sting operation.
Earlier, Yaroshenko's lawyers claimed that they possessed "practically irrefutable evidence" that some of the audio records used by prosecutors were hidden from the court, but used as a basis for their charges. This happened because US agents had made these records in violation of many countries' laws and therefore cannot be used in the trial, the defense said.
In comments to Tass, the Foreign Ministry's Envoy for Human Rights, Konstantin Dolgov, also said that the rejection contradicted all arguments of the defense it could be seen as confirmation of the politicized nature of the initial sentence.
READ MORE: Foreign Ministry concerned over US 'hunt' for Russian citizens in foreign countries
In early April, Russia'stop law enforcement agency, the Investigative Committee, launched a criminal case against 11 agents and four Liberian law enforcers over suspicions that they took part in the sting operation that ended in Yaroshenko's detention. The suspects were charged in absentia with kidnapping, threats of violence and forcing a person to testify in a criminal process using intimidation or torture. In Russia, these crimes are punished with prison sentences of up to 12 years.
In 2014, the Russian Foreign Ministry issued an official warning to all citizens who travel abroad, especially to countries that have extradition agreements with the United States. "The US administration makes a routine practice out of hunting for Russian citizens in third countries, with subsequent extradition and conviction in the US, usually over dubious charges," the Russian diplomats warned.