Nationalists ponder prison sentences for selling unmarked GMO products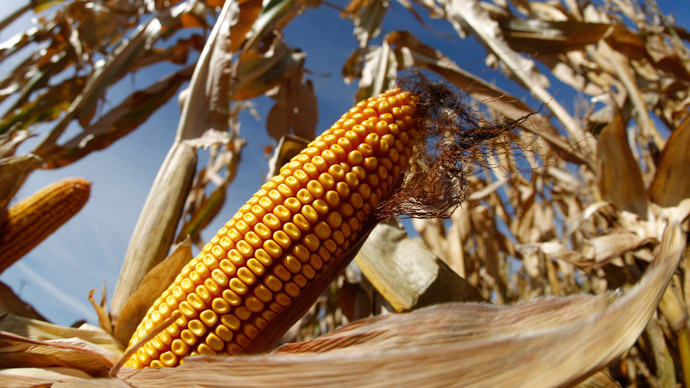 A number of Russian MPs have suggested altering the current legislation and introducing criminal responsibility for illegal trade in GMO products. The idea is to mete out prison terms of up to two years for repeated offenders.
The bill tightening the rules for selling genetically modified products has been prepared by lawmakers representing the Liberal Democratic Party of Russia, known for its nationalist stance. The draft has already been forwarded to the government and Supreme Court for assessment, and it will then be submitted to parliament.
If passed the bill would amend the existing article of the criminal code that orders punishment for concealing any information about potential hazards for human life and health. It would include violation of the rules for marking goods containing GMO material. Those found guilty would face fines of up to 300,000 rubles (about $6000), or up to two years in prison or penal labor. The bill specifies that, depending on the crime's circumstances, the punishment could be applied to the head of the company and the workers involved in the violations.
Currently, improper labeling of GMO products is punished by fines ranging between 20,000 and 50,000 rubles ($400 – $1,000) for individual entrepreneurs and between 100,000 and 500,000 rubles ($2,000 – $10,000) for companies. The law regulating the turnover of GMO was first introduced in Russia in 2007. It requires clearly visible indication on all goods containing 0.9 percent of genetically modified organisms by weight.
One of the sponsors of the new bill, MP Kirill Cherkasov, said in comments to the Izvestia daily that the document was necessary until experts release full scientific research on the effects of GMO on human health. He added the current practice could lead to abuse, as sometimes the profits from selling unmarked GMO products can potentially cover even heavy fines.
Experts who took part in developing the bill also said that producers often sent "clean" products for government evaluation, but sold cheaper products with GMO content on the mass market.
READ MORE: Duma approves tougher GMO labeling rules
According to the government statistics overview released in 2014, the share of GMO in the Russian food industry has declined from 12 percent to just 0.01 percent over the past 10 years, and currently there are just 57 registered food products containing GMO.
In February 2014, Prime Minister Dmitry Medvedev held a government session dedicated to the problem. He said Russia will create its own research base for genetically modified organisms that would provide the authorities with expert information and allow for further legislative measures and executive decisions.
Medvedev also warned against perceiving GMO products as "absolute evil," but said the government didn't support their use in the food industry.
You can share this story on social media: