Moscow, Beijing will seek reconstruction of current world order together - deputy DM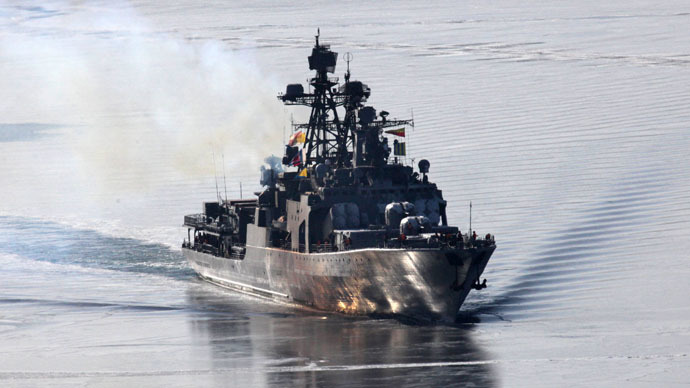 Military cooperation between Russia and China will be aimed against mono-polar world and double standards, the Russian deputy defense minister told reporters after talks with a Chinese official.
"Our Chinese colleagues have emphasized that we have similar positions on the problem of challenges and threats. They noted the necessity of reconstruction of the current world order, moving away from double standards and strengthening of equal and mutually profitable relations between all countries in the world," General Anatoly Antonov said after talks between Russian Defense Minister Sergey Shoigu and the deputy chairman of China's Central Military Council General, Fan Changlong.
Antonov said that the two military officials agreed that Russia and China will conduct naval exercises in the Mediterranean Sea and Sea of Japan in the nearest future. He noted that last year's exercises in the East China Sea yielded "practical results," as did the ground training of Russia and China forces within the framework of the 'Pace Mission 2014' exercises in northern China.
Antonov said the two nations would prioritize the coordinated position on the global missile defense program.
READ MORE: Putin: Russia & China worst affected by WW2, reject rehabilitation of Nazism & militarism
He also told reporters that the Chinese delegation was taken on a tour on Russia's newest top-security, fortified facility in Moscow dubbed the "wartime government HQ."
The talks between Russian and Chinese defense officials came just days after the Moscow summit of Russian President Vladimir Putin and Chinese leader Xi Jinping during which the sides signed a decree on cooperation in tying the development of the Eurasian Economic Union with the 'Silk Road' economic project.
In subsequent press comments Putin labeled the integration of the Eurasian Economic Union and Silk Road projects as "a new level of partnership" and noted that it was implying the common economic space on the whole continent of Eurasia.
You can share this story on social media: