Russia condemns fresh US allegations on anti-aircraft systems in Ukraine as 'viral stupidity'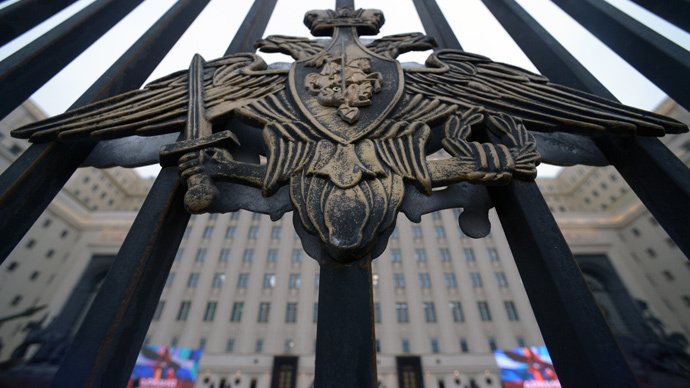 Russia's Defense Ministry has dismissed a new statement on alleged deployment of Russian anti-aircraft weapons in eastern Ukraine and called such suggestions 'foolishness' that has gone viral.
"Another statement by the State Department representative Jeff Rathke has been passed to him mouth-to-mouth from Marie Harf and this is vivid proof of the fact that not only thought is material but so is stupidity and that stupidity multiplies through viral mechanisms," reads the statement posted on the Defense Ministry's official Facebook page.
Минобороны России комментирует очередное заявление представителя Госдепартамента США Джеффа Ратке о якобы «размещении р...Posted by Ministry of Defence of the Russian Federation on Tuesday, 28 April 2015
"We are left to guess about the real reasons that caused Russian anti-aircraft weapons to become an obsessive phobia of US foreign policy officials, as now they see them everywhere."
The ministry's press service also reiterated the Russian position that no Russian anti-aircraft complexes are now in southeastern Ukraine, and no such weapons have ever been deployed to this region.
It went on to note the State Department would do better to be concerned about US military instructors who have flooded the Ukrainian territories controlled by pro-Kiev troops. "This fact is confirmed not by some mythical data from obscure sources, but by direct video evidence broadcast by some Russian and foreign TV channels."
The comment was a reply to a statement made on Monday by US Department of State spokesman, Jeff Rathke, who yet again alleged "Russian military has deployed additional air defense systems into eastern Ukraine and moved several of these nearer the front lines."
READ MORE: Ukraine chief of staff 'thwarts Western allegations' by admitting no combat with Russian troops
Russia has repeatedly denied its military's involvement in the Ukrainian conflict and emphasized the fact that none the accusations have so far been backed by any reliable evidence. President Vladimir Putin reiterated this during his annual Q&A show on television. "Let me be clear," Putin said: "I will say this clearly: There are no Russian troops in Ukraine."
In January, even the Chief of Staff of the Ukrainian military forces, General Viktor Muzhenko told foreign military attaches that Russian troops were not involved in the fighting in southeastern Ukraine.
You can share this story on social media: