Duma advises MPs to spend summer vacations in Russia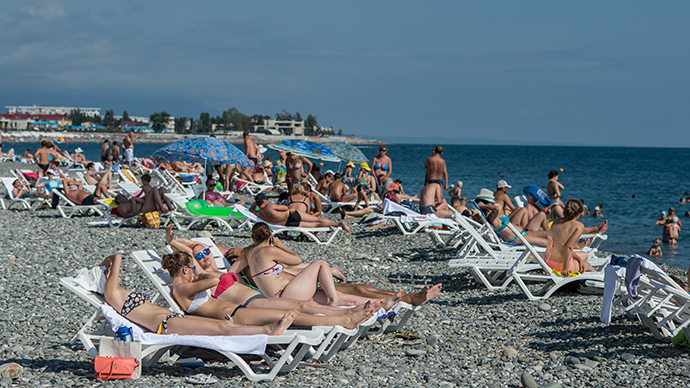 The leaders of almost all Russian parliamentary parties have advised their MPs to stay in the country during the summer holiday season, saying this will boost the domestic tourist sector and also minimize the risk of international conflicts.
Mass circulation daily Izvestia on Thursday quoted unnamed sources in the State Duma as saying the instructions to remain in Russia for the holidays were clandestinely circulated in the conservative majority United Russia party, in the Communist Party and in the center-left Fair Russia party. Only the populist nationalist LDPR party surprisingly did not support the initiative.
Senior politicians who backed the move said Russia's tourist industry has greatly improved over the past years, and after reunification with Crimea the country now has hundreds of kilometers of Black Sea beaches. At the same time, prices in Russia have become more competitive in the past year.
Several MPs confirmed the news to Izvestia, but also noted that in any case they intended to spend their vacations in Russia, because as civil servants they could get large discounts on trips to state-owned holiday homes.
The head of the National Strategy Council, Valeriy Khomyakov, noted that lawmakers are interested in spending their vacations in the country as this is a good PR move in view of the upcoming federal parliamentary elections in 2016.
In January, the head of the Russian State Agency for Tourism, Oleg Safronov, told reporters the domestic tourist industry grew by 40 percent in 2014 compared to 2013.
READ MORE: Foreign Ministry concerned over US 'hunt' for Russian citizens in foreign countries
Previously, Russian ministries and state agencies have issued official warnings to citizens who travel abroad, especially to countries that have extradition agreements with the United States. "The US administration makes a routine practice of hunting for Russian citizens in third countries, with subsequent extradition and conviction in the USA, usually over dubious charges," reads the latest such warning issued by the Foreign Ministry in 2014.
You can share this story on social media: