Lack of EU unity will prevent new anti-Russian sanctions – MP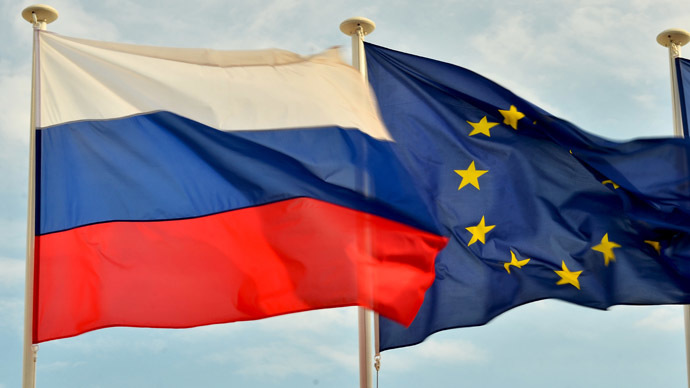 The European Union will not tighten its sanctions policy against Russia as several of its members would block such move, a senior Russian MP in charge of foreign policy has said.
"As far as new sanctions are concerned, now I am sure that Europe is very unlikely to impose them, because there are nations that would not agree to this – Greece, Cyprus, Hungary and Italy. And if even a single nation does not agree there would be no decision, such is the voting procedure," deputy head of the Lower House committee for international relations, Leonid Kalashnikov, told Izvestia daily.
The MP added that the general attitude to the sanctions against Russia has changed not only in parts of the EU, but around the world as well. Thus, in the current situation it was much simpler for the EU to prolong the existing sanctions than to introduce any new ones, he said.
Kalashnikov also said that Western nations who initially backed the sanctions plan had understood that they were a mistake and that excluding Russia from full integration in the global economy hurts all of its participants. This can be proved by the increasing frequency of meetings and conferences between Russian and foreign lawmakers, visits of delegations from French, German, Canadian and Japanese legislatures.
"Meetings with foreign MPs are held in the State Duma almost every day because they're looking for a way to resume the dialogue with Russia," Kalashnikov told Izvestia.
The current EU sanctions expire in June, after which time the bloc will hold a vote on prolonging them.
The initial sanctions against Russian officials, individuals and enterprises were introduced in March 2014 by the US, the European Union and some other nations over Russia's alleged involvement in the military conflict in southeast Ukraine. In August 2014, Russia replied with an embargo on agricultural produce from nations that were supporting the sanctions policy, including all EU countries.
READ MORE: Leftists call for lifting Russian embargo on food imports
In March, a group of Communist Party MPs asked the Russian government to consider sanctions against countries that are sending arms and equipment to the Ukrainian military, saying it would relieve tensions and be a good response to sanctions against Russia. The government has not yet supported this plan.
Also this year, several top Russian officials, including presidential press secretary Dmitry Peskov, have said that sanctions will never force Russia to make changes to its policies. Peskov also called the sanctions "a double-edged sword" that, while causing certain discomfort to the Russian economy, were as also hurting businesses in the countries that introduced them, not to mention the world economy as a whole.